Q1. What is Plum?
Plum is an app that can help you make your money go further. The ultimate money management app and personal finance assistant that's powered by AI. Plum lets you put your finances on autopilot to set money aside, invest in what matters to you and compare household bills to switch suppliers.
If you're wondering how to save more money then automation could be the answer. Our smart algorithm analyses your spending and can help you save without even thinking about it, letting you earn interest on your savings (see more on that, later in this article).
---
Q2. How does Plum work?
Once you connect your bank, Plum adapts to you, calculating how much you can afford to set aside every week. A  variety of advanced budgeting tools can help you make your money go further and get a real-time view of your daily spend.
Plum also provides a simple way to start investing from as little as £1. You can own a piece of Google and Apple, ride the wave of emerging markets like China and Brazil, or back socially responsible companies.
If you're thinking longer term, a Plum SIPP (Self Invested Personal Pension) lets you consolidate existing policies in one place and invest in a choice of risk-managed or diversified funds. As with all investing, your capital is at risk.
---
Q3. Can I use Plum without Facebook?
You sure can! Originally developed to work through Messenger, Plum is now available in an app for either iOS 🍏 or Android 🤖.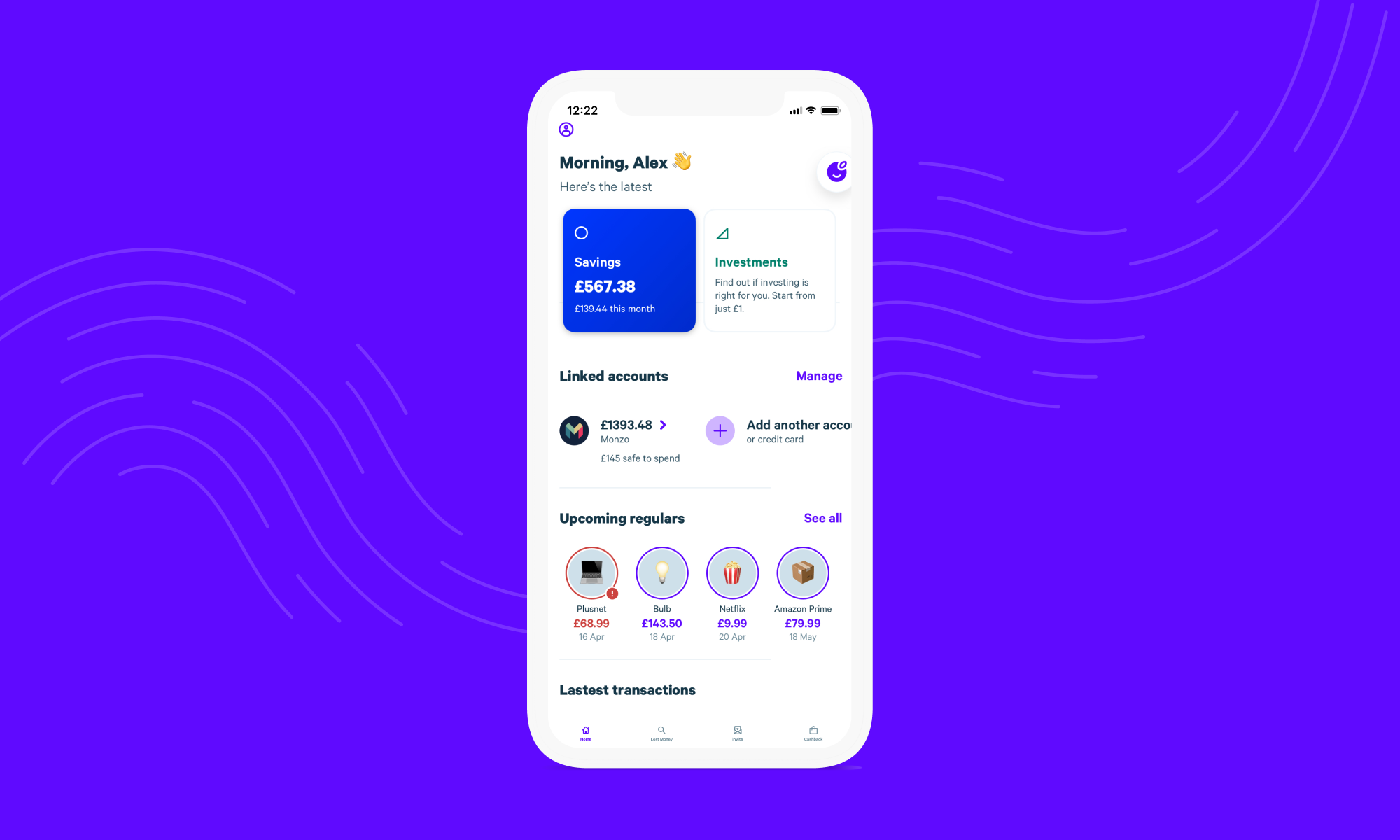 Q4. Is Plum free?
It's free to stash money with Plum, with no extra fees for withdrawing your money whenever you like. If you want to try and earn a return on your money, then there is a fee of £2.99 per month for Plum Pro, our investments platform.
We also charge a fee (the amount is dependent on your platform) for our other subscription tiers. Plum Pro also lets you earn interest on your savings, earn get exclusive rewards on purchases, and access more Rules to gamify your deposits. Plum Ultra offers our most advanced budgeting tools plus better rates of cashback when you shop with your favourite brands through the Plum app, and Plum Premium offers everything from the lower tiers plus our complete range of investment options.
Note: capital is at risk if you choose to invest.
---
Q5. How does Plum make money?
Whilst our vision is to operate Plum as a sustainable business, it may surprise you to know that we don't earn any money from our auto-stashing service. We charge a subscription for Plum Plus and Plum Pro (see question 4, above), and we earn a referral fee if you switch your utility supplier through our app.
---
Q6. Is Plum a bank?
No, Plum is definitely not a bank! Plum was designed as an alternative to the old-fashioned banking system. We're all about helping you... rather than lining our pockets with hidden fees and charges. Money stored in your Plum account will not be lent out, and instead will be held in a UK bank account (protected by E-Money Safeguarding Rules) until you choose to withdraw or invest it.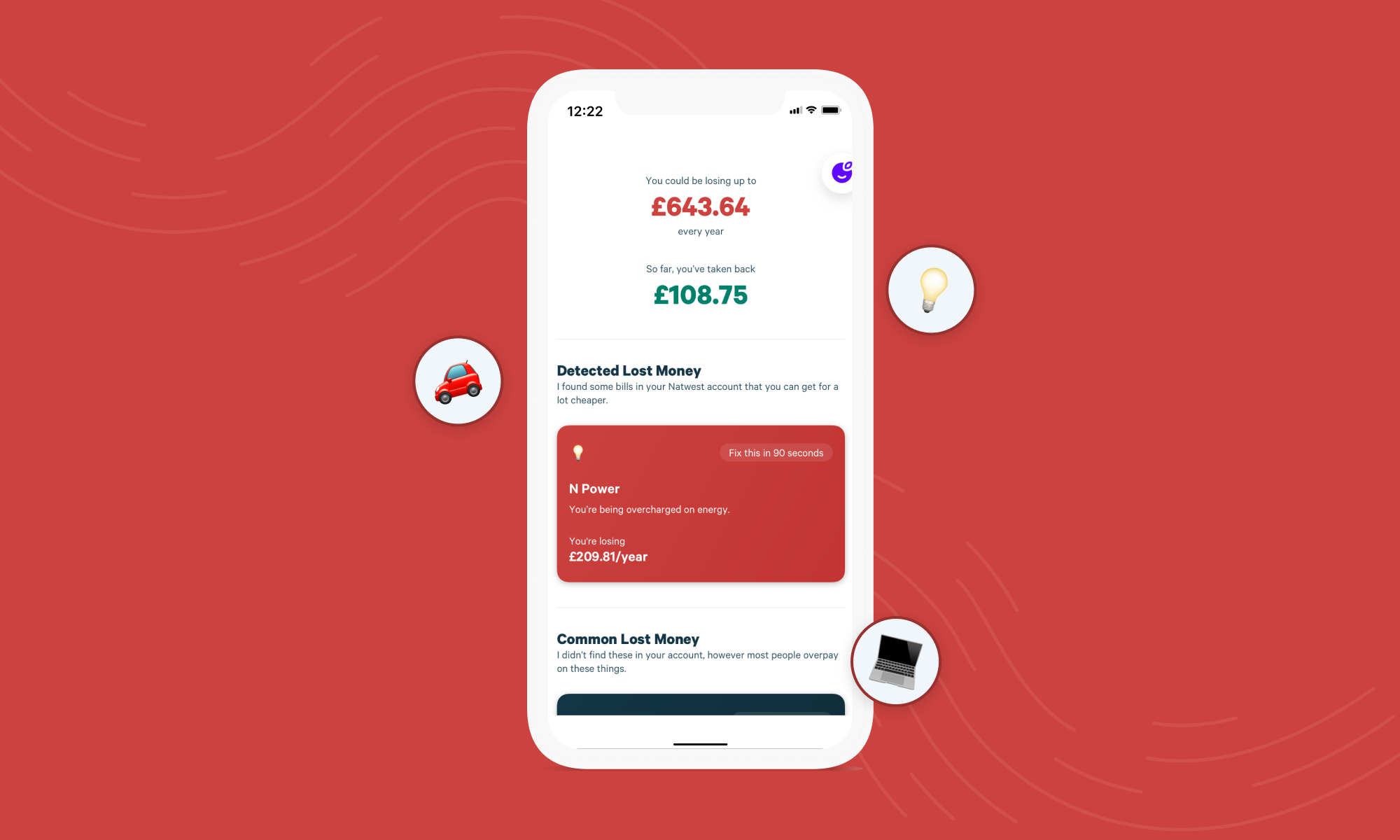 Q7. Does Plum pay interest?
Yes, it is possible to earn interest on your Plum savings. Although we don't pay interest on any money stored in your Plum account, we do offer Easy Access Interest Pockets provided by Investec Bank to all of our customers.
We offer the very best interest rates to our Plum Pro, Plum Ultra and Plum Premium subscribers, with a slightly lower rate available for all customers on the Basic Plum tier.
---
Q8. Is Plum safe?
Security is paramount in everything we do. We never have access to your bank login details, and are only given read-only access to your transactions. So, in the unlikely event of a breach, no money can be transferred from your bank account. In addition, we also use symmetric cryptography (AES) to store any sensitive data, with 256-bit TLS encryption to communicate with our servers.
If you want to learn more about our approach to security and privacy feel free to contact us direct at help@withplum.com
---
Q9. Is Plum FSCS protected?
Your money is always protected with Plum, but the Financial Services Compensation Scheme ("FSCS") is a very specific type of protection and is only relevant to certain aspects of our product.
Plum Account (excl. Interest Pockets): Our provider maintains a specific UK customer bank account for all Plum customers, which is protected by the E-Money Safeguarding Rules. If the worst was to happen to either Plum or our E-Money Provider, the money from your customer bank account will be returned to you, and not touched by anyone that Plum or the provider could potentially owe money to.
Plum Investments: Unlike the money in your Plum Account, your share of investment funds is safeguarded by a regulated custodian. If anything should happen to Plum or our investment fund provider, your share will be passed back to you and can't be touched by anyone else. And if the custodian fails... this is when you could benefit from the FSCS.
Your capital is at risk if you choose to invest.
Plum Interest Pockets: Money saved with Plum in an Interest Pockets is held on Trust with a UK Bank (legally it never stops belonging to you). If anything were to happen to Plum then the bank can return your money to you directly. And should something happen to the bank, you could benefit from the FSCS and claim up to £85,000 of your money back if the scheme applies to you.
---
Q10. How often does Plum set money aside?
Once you connect your bank, Plum analyses your transactions to identify regular income, rent, bills and spending. Once your first auto-deposit is arranged, Plum will arrange for normally calculates the amount that can safely be set aside every 4-5 days and will transfer this via direct debit. Other rules like Round Ups, our 52 Week Challenge, or Rainy Days are calculated and set aside once per week.
---
Q11. How much does Plum set aside?
Plum adapts to your spending, calculating how much you can afford to set aside at any time by using an algorithm that automates the process. This means that the amounts are tailored to you, so you're never left short for what's important. With extra deposit rules and a variety of moods to choose from (ranging from 'Shy' 🙈 to 'Beast Mode' 🦁), you control how much you want to put away. You can also pause Plum completely at any time.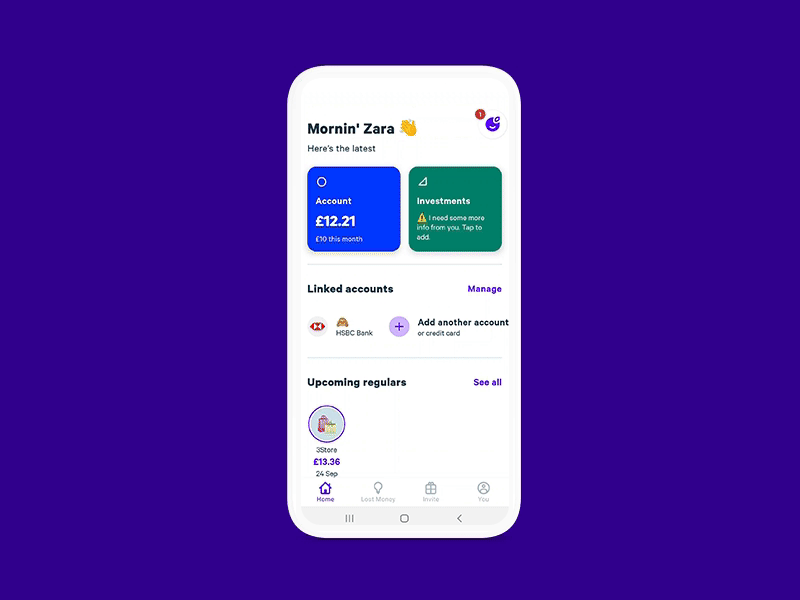 Q12. Where is Plum based?
Although many of our employees work remotely, Plum is a registered UK business, with offices in London 🇬🇧 and Athens, Greece 🇬🇷
---
Q13. Where is Plum money held?
Your money is always safe with Plum, but where it's stored will depend on which area of the product you're using.
Plum Account: We use an Electronic Money Provider to administer an E-Wallet for you. Our provider holds any money stored in non-interest-bearing pockets in a separate UK customer bank account for all Plum customers.
Plum Investments: If you choose to invest with Plum, your money is used to buy part of a fund through our Investment Provider. A fund is really just a big pot of money that is controlled by professional investment managers, but ultimately you're investing your money in the stock market.
As with all investments, capital is at risk.
Plum Interest Pockets: Money saved with Plum in an Interest Pocket is held on Trust with a UK Bank. A Trust is a legal mechanism which means we can look after your money, but legally it never stops belonging to you.
---
Q14. How do you withdraw from Plum?
You can withdraw your money from Plum at any time, and as often as you like. There are also no fees, additional charges or limits for withdrawing your money from Plum. To withdraw money from Plum using our iOS or Android app, just tap 'Account' and then 'Withdraw' from the home tab.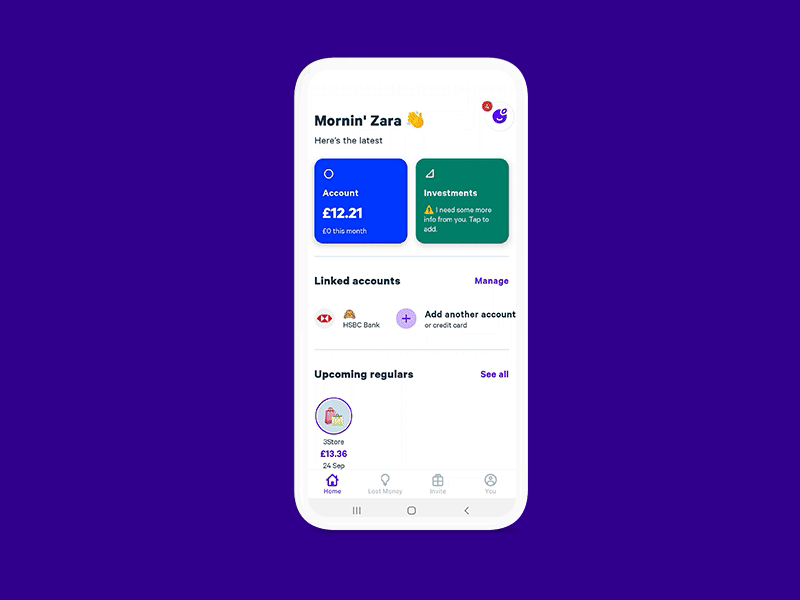 Q15. How long do Plum withdrawals take?
Withdrawals from your Plum account are usually processed in less than 2hrs (we recommend allowing 24hrs to avoid disappointment) and will appear on your bank statement as YOUR NAME PLUM (e.g. JOHN SMITH PLUM).
Withdrawals from investments take longer because the funds must be sold on your behalf. Depending on the investment, it normally takes 5 working days for the money to be deposited back in your Plum account (rather than your bank).
---
Q16. Do you need a photo ID to use Plum?
You don't need to provide any proof of identification to create and use your Plum account, but there are limits on the amount of money that you can hold in or withdraw before we must verify your identity. As with all financial institutions, we must comply with a set of guidelines called Know Your Customer (KYC), but we'll give you plenty of notice if you're approaching the relevant thresholds.
---
Q17. How do you cancel Plum?
To cancel your Plum account just tap 'You', and then 'Close account'. If you have withdrawn all your money (or sold any investments) and you have no deposits pending, then your account will be closed immediately. If you have deposits pending, you first need to wait for the funds to hit your Plum account (or investments), before withdrawing them back to your linked bank.
If you want to close your Plum account then you should ensure you've paused all automatic rules from the Brain section of your app.
---
Q18. Is investing with Plum easy?
Plum was designed to help simplify the process of investing. If you don't feel confident about picking specific company shares, we also offer a carefully selected range of investment funds. These funds are professionally managed portfolios, diversified with many different investment assets. It's important to understand the nature of any investments before committing money, but choosing to invest in funds can mean you don't have to be a stock market whiz to get started.
Note: capital is at risk if you choose to invest.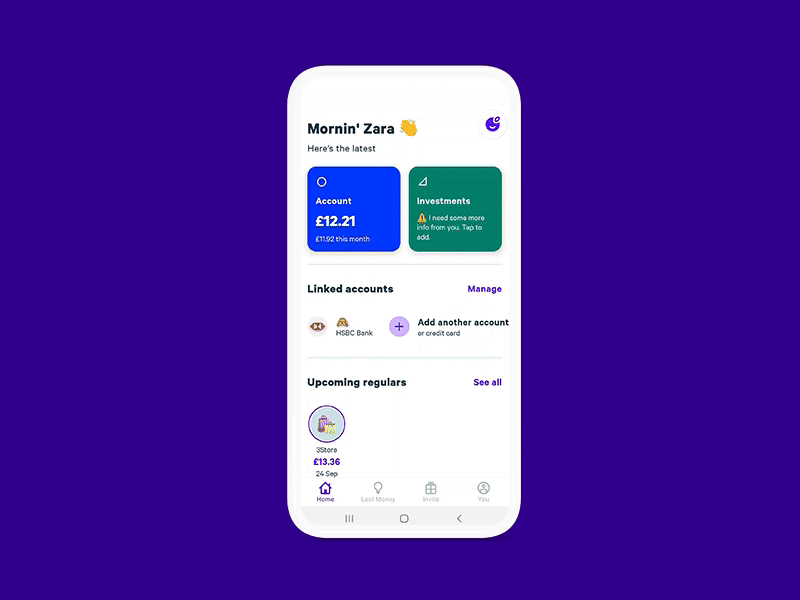 Q19. How do Plum investments work?
You can create your Plum investment profile in under 2 minutes, and start investing today with as little as £1. Just choose between a Stocks & Shares ISA (Individual Savings Account), or GIA (General Investment Account), then select your stocks or funds to invest in what matters to you. Our Splitter can even be configured to automatically divide your deposits between your main Plum account and/or any investment funds that you've previously chosen.
Note: capital is at risk if you choose to invest.
---
Q20. Why is Plum called Plum?
We love fresh produce here in the Plum office, but the company name didn't come about due to our affinity with the fruit! In finance terminology, a 'plum' is considered to be an investment that performs well over a long time without presenting undue risk... though this is only apparent in hindsight.
---
So that's us, in twenty nutshells! 🥜
If you still have more questions then you can check out the Plum website.
You shouldn't invest in/use any financial product unless you understand its nature and your exposure to risk. If you choose to invest or automate investments, you should be satisfied your choices are suitable for you and your circumstances.
Download Plum
For all the latest Plum news and discussion, head to our Plummunity Forum, or follow us on Instagram and Twitter.