We're always working on new ways to make your money go further!
Today, we're super psyched to announce that we've made Easy Access Interest Pockets (provided by Investec Bank Plc.) available to everyone.
Introducing Interest Pockets to Plum
In addition to your Primary Plum Pocket (your banking app might call this a 'pot'), you can now create a separate Pocket which pays 1.50% AER interest, meaning you can fight inflation and earn a return on your Plum savings 💰
How do Plum Interest Pockets work?
When you create a new Pocket you'll be given the option to choose between a regular Pocket and one that pays interest.
Unlike the money stored in your Primary Pocket, which can typically be withdrawn to your bank for them to process within 5 minutes, you must provide notice of 1 working day when you want to withdraw money from an Easy Access Interest Pocket ⏱
Interest is calculated on the cleared balance in your Pocket at the end of each day and applied each working morning. Interest earned will then be displayed on your balance on the first working day of each month.
Our 'Splitter' tool also allows you to control exactly what portion of the money you save is deposited to your Primary Pocket, saved to a new Interest Pocket, or added to any investment funds you've previously chosen 🖖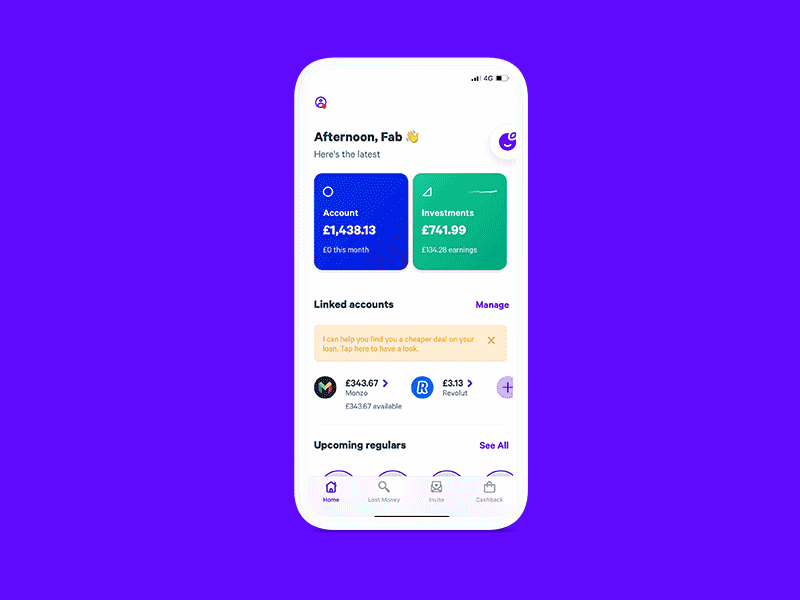 The benefits of a Plum subscription
Although Interest Pockets are now available to all Plumsters, we've reserved the best rate of 1.95% AER for our Plum Pro, Plum Ultra and Plum Premium subscribers.
In addition to exclusive saving rules, Cashback on purchases, and additional Diagnostic tools, Plum subscribers are also able to create multiple Interest Pockets and personalise them with specific savings goals 🥅
For customers who want to take their personal finances to the next level, we also offer our Premium tier. It includes everything in the lower tiers, plus our full range of investment options for portfolio customisation.
Capital at risk if you invest.
Is my money safe with Plum?
Any money you store with Plum is protected. For a detailed look at the different ways we look after your money you can refer to our earlier article.
Money saved with Plum in these Interest Pockets is held on Trust with a UK Bank (Investec) 🏦 A Trust is a legal mechanism that means we can look after your money, but legally it never stops belonging to you.
This means that if anything were to happen to Plum then the bank can return your money to you directly. Should something happen to the bank itself, then you could benefit from the Financial Services Compensation Scheme (FSCS) and claim up to £85,000 of your money back if the scheme applies to you.
What happens if interest rates change?
We're on a mission to make everyone financially better off, and we've worked hard to try and offer you one of the most competitive interest rates going.
However, interest rates tend to fluctuate quite frequently, so it's always sensible to keep yourself well-informed of any future changes 🧐
Although the interest rate we offer may change in the future (we'll always let you know in advance), we're proud to bring you this bank-beating rate at a time when control of your finances is more important than ever!
Check out our website to learn more about Plum.
Download Plum
For all the latest Plum news and discussion, head to our Plummunity Forum, or follow us on Instagram and Twitter.