If you're thinking about buying your first home, you're probably already feeling a mix of emotions — excited but also overwhelmed and maybe even terrified? Don't worry, you're not alone. More than half of adults in Britain are daunted by the mortgage application process, with 4 in 5 saying there are just too many options. And it's true.
There seems to be an infinite range of mortgage comparison tables, calculators, brokers and money saving websites competing for your attention. Couple that with record-low mortgage rates and the daily headlines of rising house prices and you'd be forgiven for not knowing where to start or even thinking it might be impossible.
The good news is, it doesn't have to be as difficult as it seems.
Establish what you can "truly" afford
To get an accurate view of what you can afford use a mortgage calculator that adds in all the costs you'll pay, like stamp duty, and doesn't just use just the bank's teaser rate. These are free and shouldn't come with credit checks. Avoid comparison websites or "Best Buy" tables that show you different products and interest rates, as there's no way to tell if you'll be eligible for them just by putting in a few details.
Maximise your deposit
Whether you have a small deposit or want to stretch your savings, it's worth considering the Government's Help-to-buy or Shared Ownership Schemes. They're great ways to make your deposit go further or get you onto the property ladder quicker. A Help-to-Buy ISA for example, will give you a lump sum equivalent to a quarter of your savings, up to £3,000.
Get a real Agreement in Principle (AIP)
Several websites will promise to give you an AIP in minutes (also known as a Mortgage-in-Principle or Decision-in-Principle), but they are often just an output of a mortgage calculator. To make an offer on a new property, get a lender-backed Agreement in Principle. The application is based on your personal and financial information and also requires a credit check. A few words of advice: 1) Don't apply for several AIP's in a row, as this could have a negative impact on your credit rating. 2) Have your documents ready to speed up the process.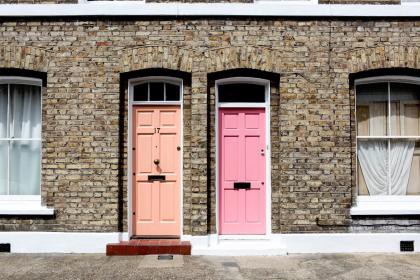 Getting a mortgage if you're self-employed
Whether you're a sole trader or a contractor, if you earn money and can prove it, lenders want you. Even the most traditional lenders know that the days of clocking in at the same job for a lifetime are gone. Generally, lenders need to see a minimum of 2 years' of accounts in order to consider your application. The most common way to prove this is by submitting your SA302 forms (your self-assessment tax return receipts from HMRC).
Switch and Save: Treat your mortgage like your mobile, broadband and energy bill
A 2-year or 5-year fixed-term mortgage are the most common in Britain, providing a balance between stability and flexibility. But what happens when the fixed term ends? As with your utilities or mobile, you can switch lenders to get a better deal. If you ignore it (as most do!) and let it lapse onto your lender's Standard Variable Rate (SVR), you could be losing out on thousands a year. An SVR is often significantly higher than your initial interest rate.
By working with a digital mortgage broker like habito, you don't even have to think about it. They'll monitor the market for you and alert you to when a better deal is available. It's completely free, available 24/7 from your mobile and, most importantly, searches thousands of mortgages across the market to find the right one for you.