1) Managing your money just got easier
2) How to use the Plum Card to keep track of your spending
3) The benefits of the Plum Card
Do you ever look at your account at the end of the month and wonder where your money has gone?
The new Plum Debit Card aims to solve this money mystery by giving you full control and visibility over your finances. By loading the card with a fixed amount, you'll be better equipped to tackle those impulse buying urges, keep track of your spending and understand your relationship with money.
Controlling your spending in this way will also give you more money at the end of every month, allowing you to contribute consistently towards your saving and investing goals.
Managing your money just got easier
When you tap your cards in stores or restaurants, it's all too easy to lose track of your spending. Budgeting can fall by the wayside and the overspending scaries start creeping in, especially these days with the cost of everything soaring. When the news comes on, our purse strings seem to automatically tighten…
The Plum Card can't solve the cost of living crisis (if only). Instead, it aims to put you back in control of your finances by ensuring you stick to your allocated budget.
Planning your finances and loading your allowance into the debit card can help tackle overspending while allowing you to set aside a dedicated amount each month for the things that matter most to you.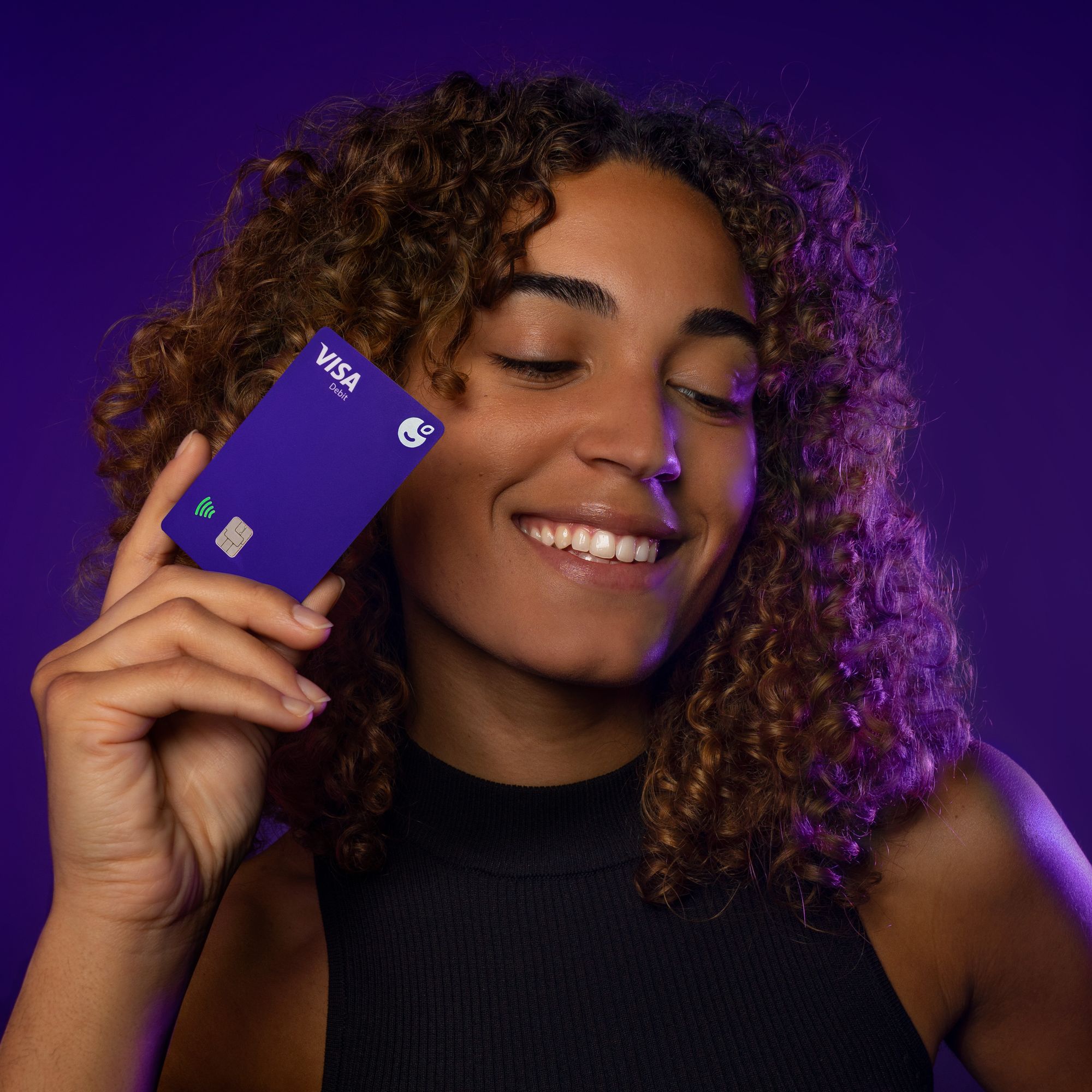 How to use the Plum Debit Card to keep track of your spending
Step 1: Order your card
Firstly, you need to order the card through the app by tapping the promotional message shown on the Home screen. At the moment, the card is available to UK Ultra and Premium customers.
Premium is Plum's most extensive subscription, giving you access to the Plum Card, 1,000 US stocks, as well as a host of other smart money features.
Read more about our Premium plan here.
Step 2: Activate your card
Once your debit card arrives in the post, activate it by following the steps on your Home screen. You can then find your PIN by navigating to the Card Pocket. From there, select 'Manage card' and then 'Show PIN'. And hey presto!
Step 3: Load your card and spend your allowance
Now that you've dealt with the basics, it's time to start loading your card with money from your linked bank account or Primary Pocket. The choice is yours.
Then, all that's left to do is spend it!
You can use your card anywhere Visa is accepted, including in restaurants, shops and online. Plus, it's simpler to spend abroad with the Plum Card, but we'll get into that a little further down.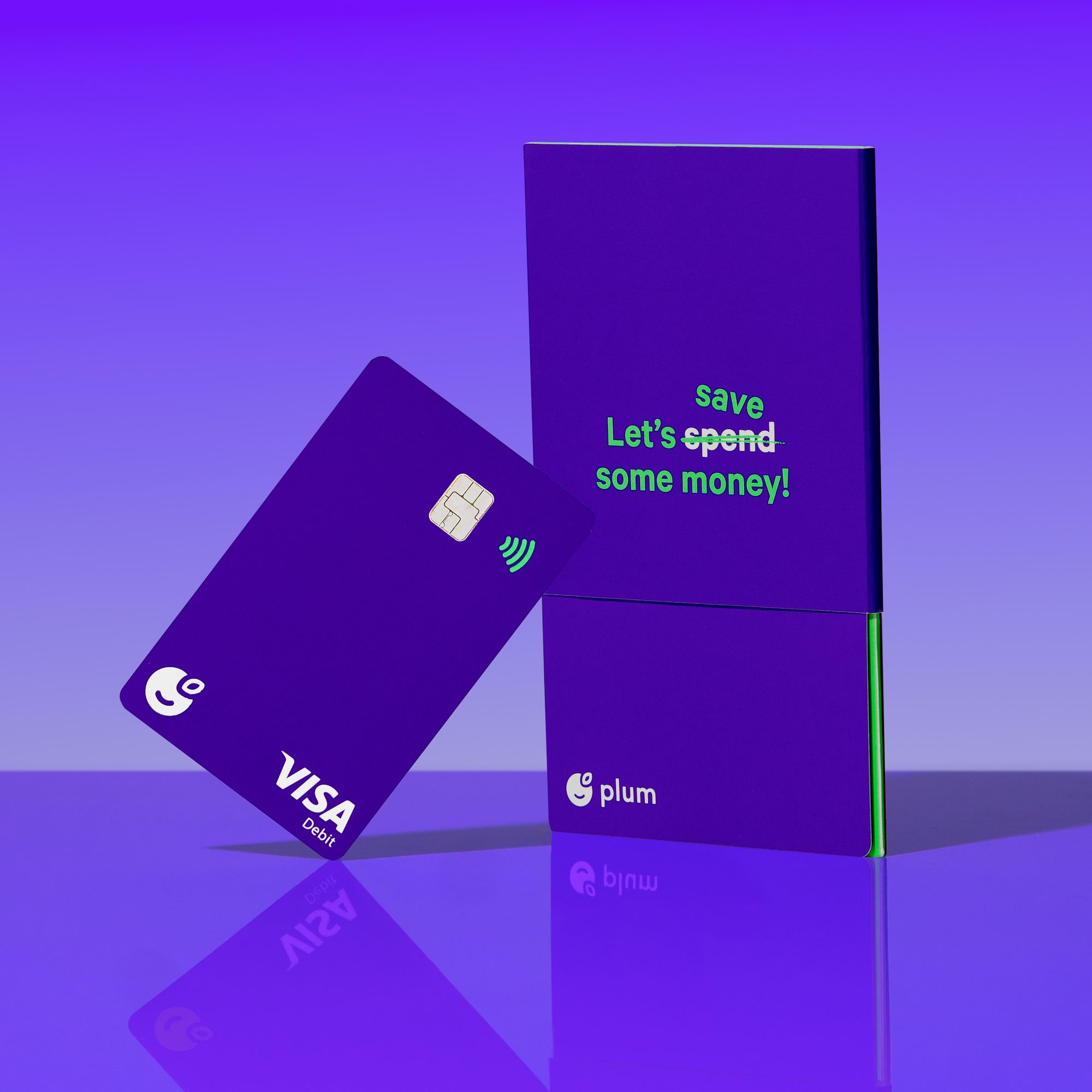 The benefits of the Plum Card
You have full control of your spending
Regular spending check-ins are an essential part of your financial health. With Plum, you can see how you're saving, growing and now spending your money all in one app, helping deepen your understanding of your relationship with money.
With the Plum Card, budgeting your spending is also straightforward. You can load your card with your weekly or monthly allowance to see exactly how much you have left available to spend. Overspending has finally met its match!
We don't add extra charges for using your Plum Card abroad
When you spend money abroad, banks sometimes add a mark-up to the exchange rate they offer. Even though they might not charge a 'fee' as such, there's a chance you may not get a competitive rate, which can put a damper on your holiday.
When you spend abroad with the Plum Card, we only pass on Visa's daily exchange rate, without charging you any extra. Stress-free spending with Plum means you can focus on enjoying tapas, buying souvenirs and soaking up the sun in peace. Bliss!
The Plum Card is secure, even if the worst happens
There's nothing quite like the dread you experience when your card isn't where you thought it was. Frantically searching through pockets and bags while on hold with the bank can make minutes feel like hours.
If the worst ever happens, we want to remove some of the stress from this situation. If you suspect that your Plum Card is lost or stolen, instantly freeze it in the app to prevent anyone from completing further transactions without your authorisation.
You can then go through your recent transactions and search for your card at your leisure. If you spot suspicious activity, you can report it to us using 'chat to human' in the app or by sending us an email. Alternatively, if you find it hiding at the bottom of your bag, you can breathe a sigh of relief and unblock the card in the app again.
Experience stress-free budgeting with Plum
At a time when everything is getting more expensive, it can feel as if you're losing control of your finances. We want to change that.
With the Plum Card, you spend on your terms. A monthly or weekly allowance can keep you on budget by showing exactly how much you can afford to spend.
You might end up surprising yourself! If you find out you spend less than you originally planned, you can simply adjust your spending allowance and put aside a little extra every month for that holiday you're planning instead.
As well as helping to spend your money wisely, Plum offers a range of features to help keep you moving towards your personal financial goals, whatever they may be:
Investing: Open a GIA, ISA or SIPP to start investing in what matters most to you. Capital at risk.
Saving: Put your money into our Easy Access Interest Pocket and earn up to 1.01% AER.
Budgeting: The Money Maximiser harnesses the power of automation to make sticking to a budget even simpler.

Check our website today to learn more about Plum.

Download Plum

For all the latest Plum news, head to our Plummunity Forum, or follow us on Instagram and Twitter.

Plum is authorised and regulated by the Financial Conduct Authority (FCA).