Meet Rose and Rosie Dix, a married duo who have risen to fame thanks to their hilarious, honest and fun online content 💻 The couple have opened their lives out to the world, sharing everything from their novice gaming skills to frank discussions on issues which face the LGBTQ+ community.

The pair have amassed over 1.6 million subscribers across their three Youtube channels which has helped to carve a space for LGBTQ+ conversations and comedy. Their most recent venture, the 'Rose and Rosie: Parental Guidance' podcast, documents and explores the highs and lows of starting a family as a same-sex couple in a raw, intimate and loveable way 🎧

As part of our Pride Reflection Campaign we were honoured to chat with Rose and Rosie to discuss the workplace, finance and how being part of the LGBTQ+ community has affected their experience in these spaces.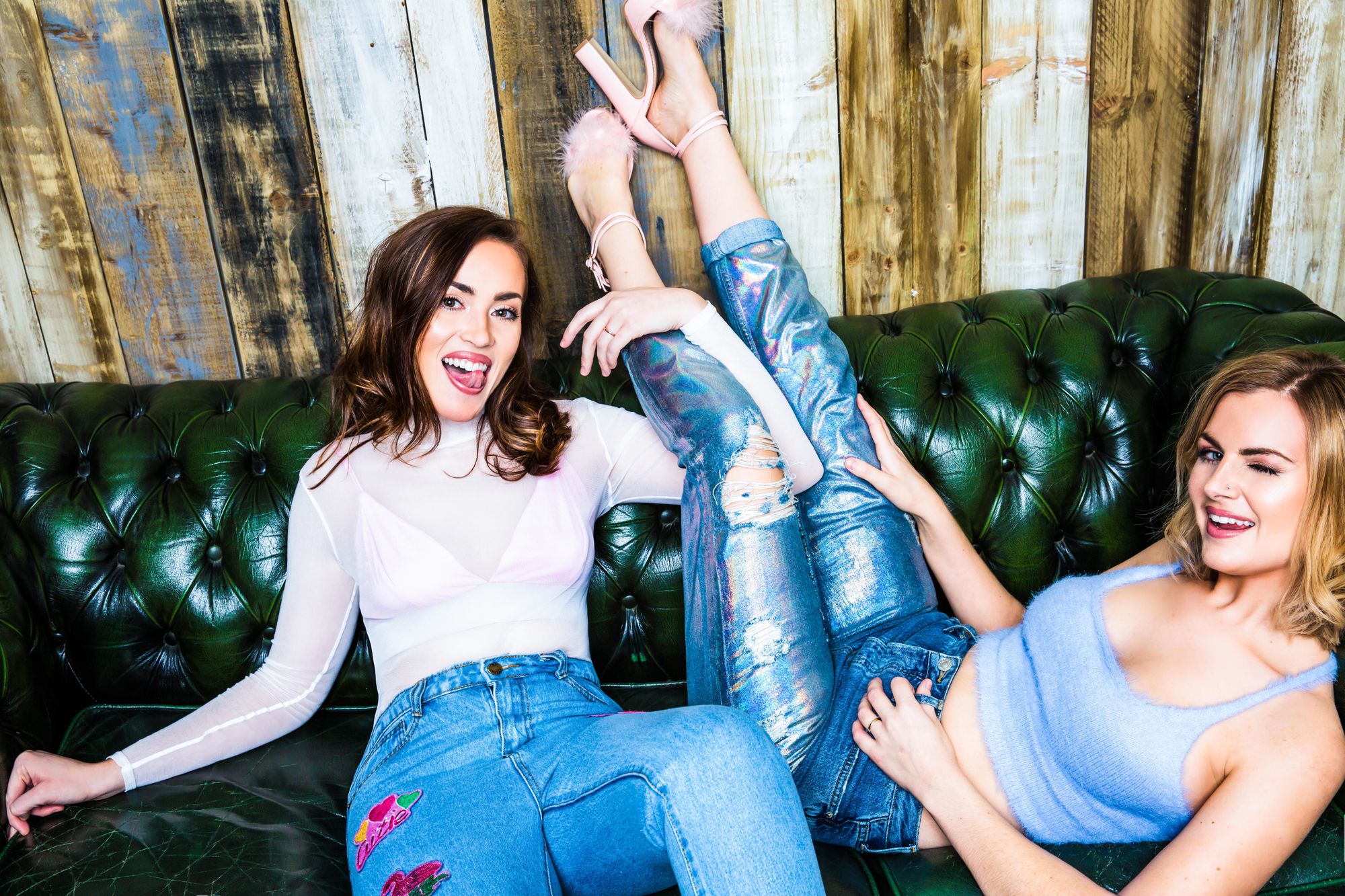 From personal experience, have you ever encountered financial discrimination because of your sexual orientation or gender identification?
Yes. I used to work for a well-known high street retailer 🛍 around 2014 where staff were allowed a discount for themselves and a discount for their partner. I wasn't allowed to use my staff discount on Rose, even though she was my partner, because she wasn't the opposite sex. I complained about this, as did other staff anonymously, and eventually the rule got changed. However, I worked there for about a year without being able to use my discount fully 💳
Did/Do you find it difficult to find jobs and to be treated equally in the workplace in comparison to heterosexual and/or cis colleagues/peers?
So far I haven't found it difficult to get a job, but I have found it difficult to hire people to work for me! We've tried to hire a cleaner and a dog walker, and both of them were really nice until they realised we were a couple and then each refused to work for us. However, I have found sexism an extreme problem in every company I have worked for!
What guidance/legislation do you think is lacking surrounding financial support for the LGBTQ+ community?


There is next to no guidance or clear path for same sex couples trying for a baby 🍼 Different clinics vary in pricing, the NHS offers different financial help depending on your postcode. Some couples may have to try for years to get pregnant, self funded before they can get help from the NHS, whilst others won't. I'm also not 100% sure about how clear maternity leave is for the non birthing parent (even though that parent might be the biological mother in some cases!). There are ongoing petitions to try and get better funding and make it clearer for same sex couples trying for a baby 👶
Are there any companies you find are doing amazing work in creating the most inclusive environment for their employees and customers 🤝
We recently worked with Fiverr on a Pride project and we were really happy with how they celebrated their LGBTQ+ employees and with the campaign idea they came up with! As Fiverr is a place where freelancers can sit on their website, I feel it's extremely inclusive.
Another great company we've worked with is Barclays. In the past they have been the headline sponsor for London Pride, and they have an LGBTQ+ scheme within their company where out and proud staff members can mentor other staff members who may be experiencing any issues. For example, one staff member had a child that came out as trans, and even though that situation was out of the work place, that staff member was able to get advice through the scheme that was in place.
Ultimately, to be an inclusive company, there needs to be support for LGBTQ+ people all year round, as opposed to just adding a rainbow to the company website and thinking that that is enough. LGBTQ+ employees need to feel respected and more importantly, safe, and have a place they can go to, to discuss any issues they may have.
For all the latest Plum news and discussion, head to our Plummunity Forum, or follow us on Instagram and Twitter.