We have launched an invite area in the bot so you can keep track of your referrals and their progress and keep that money rolling in.
The shiny new invite area will show you who has clicked your referral link and whether or not they have signed up. You'll then be able to thank friends that have and remind friends that haven't with a nudge. You will also be able to see how many more are to go until your next £25 and how much you have earnt from referrals so far!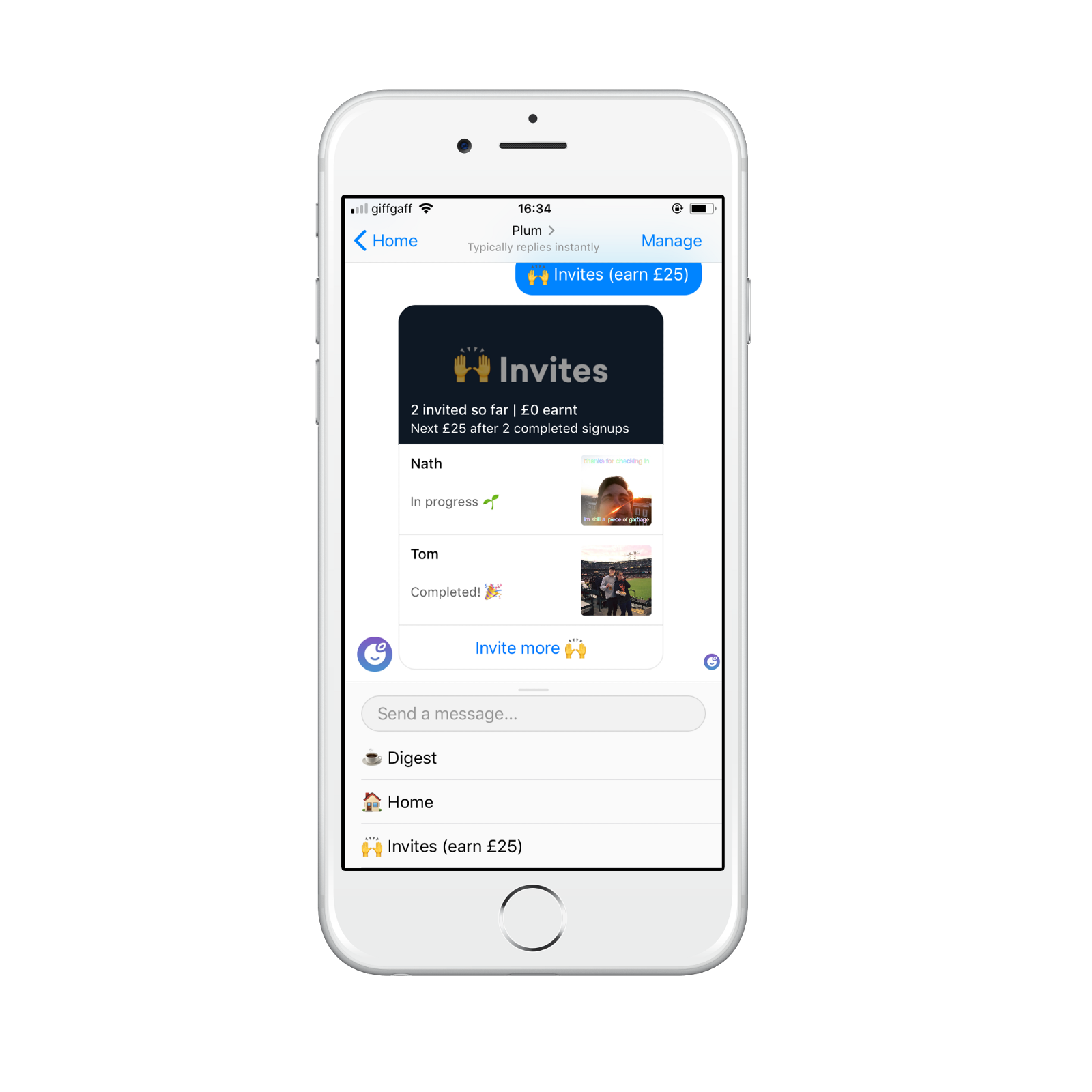 What's great about this is it means you don't have to keep pestering your pals to find out if they have signed up or not and you can easily chase up with those that haven't.
For tips on how to earn more from your referrals take a look at our 5 top tips from our top referrers here.