At Plum we're on a mission to make you better off by using smart tech to automate your financial life. Here's what that looks like this month.
We have big plans for 2019.
Done in January
Invest straight from your bank account 🚀
Now fully rolled out to everyone! Just type 'invest' to check it out.  
Unlimited buy orders 📈
Before now you could have 1 pending buy/investment per fund, now you can have multiple pending in a single fund. So you can buy units in the Growth fund and then buy some more again before the first one completes!
Switching UI ✨
Now that we have more energy providers we want a pretty new design to match so you can easily compare providers and find the best match for you. We've already started internal testing and will be rolled out to everyone very very soon.  
Working on in February
Plum App (NEW)
We have started working on a Plum App for IOS. We know a lot of you would rather not use Facebook but don't want to say bye to Plum. Our mission is to make everyone better off, not just people who have Facebook messenger, that's why we are building more options so anyone can use Plum that wants to.
Interest on your savings (NEW)
We are looking into ways we can start offering interest on your Plum savings that is worth your while and beats most banks 👀
Splitter ⚖️
You will soon be able to split your automatic savings between your Plum savings and investments. We have done one round of testing and found some 🐛 which we are currently squashing. Keep an eye on our social to know when it's ready to go! Here is a sneak peak of what it will look like if you just can't wait.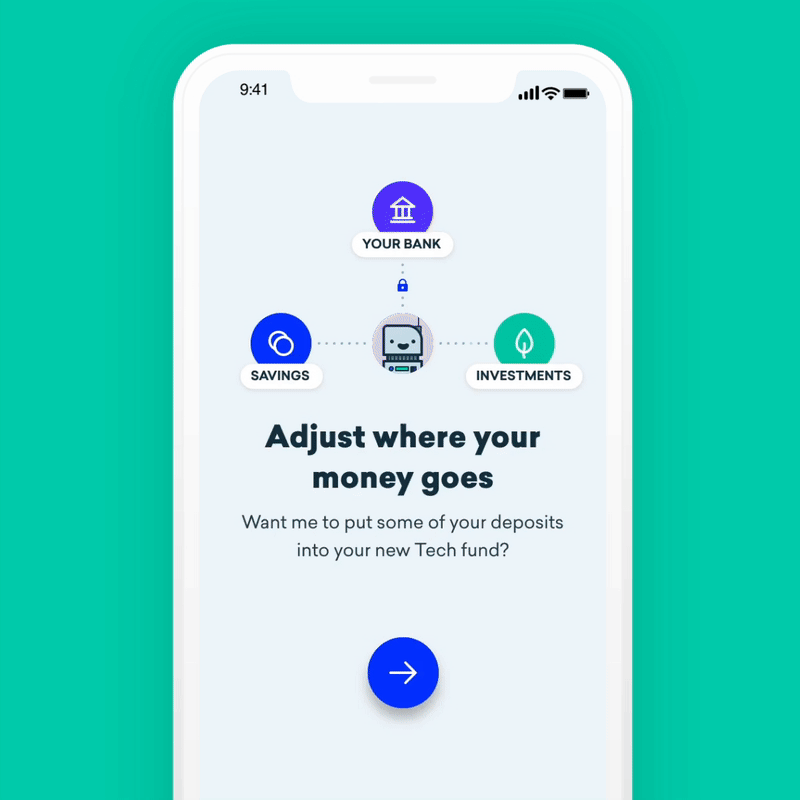 Boosts 🤑
To help you save more when you have more. We are working on bringing you things like payday boosts and roundups so you can supercharge your savings.
Natural Language Processing - NLP 💬
We are continuing work on the new NLP engine so Plum will understand a lot more of the (sometimes kinda weird) things you say to it. We might even get some of you involved in teaching Plum so stay tuned on Plum Squad if you want to get involved.
---
To have your say on what happens at Plum head over to the Plum Squad.
It's the place to be if you want to backstage access to Plum and what we are doing and to share your tips, ideas and feedback.