It's always funny telling people you work in FinTech and hearing their guesses as to what 'FinTech' actually is. I've had everything from technology in Finland to 'yeah your job is to finish things off'... My favourite has to be the person who thought 'FinTech' meant building fins for fish that had problems swimming.
How do you start the day?
Monday to Thursday my alarm wakes me up at 7.30. Each evening when I set this I have every intention to actually get up then, but like 90% of the world's population I can't help a few snoozes. Once I'm safely awake, it's roughly a 25 minute cycle to the office where I shower and then attempt to scavenge some breakfast which usually consists of bananas and Lidl's version of Special K. Fridays I treat myself to a little lie in and usually get the tube to work.
What is an average day like?
The fun begins at 9.30 when our live chat officially opens. We aim to be at our desks
and working for 8.45 to get the emails from the night before done as once those flood gates open there's no stopping the requests coming through.
Each day is different from the next at Plum. We have our typical questions like explaining how to use Plum, how it works and the security measures we have in place to protect our users. Unlike other customer support roles, we don't follow scripts. Maya and I and the rest of the team discuss rogue problems that come through the door and how we're going to solve these issues every day.
Being Head of "Snakz" for the team means one of my most important jobs is to keep us all afloat with random tasty treats and of course the fuel that keeps Plum going: coffee.
What's the best part about working at Plum?
The best part of working at Plum has to be the team. I must say that, I feel very lucky to be working alongside such intelligent and passionate people that really care about Plum and what we do here. Coming into this job straight from Uni, I feel the benchmark has been set pretty high with regards to finding a team as good as this one. The beer trolly that comes round on Fridays is also a highlight.
What's the hardest part about working at Plum?
As there are so many intricate cogs to Plum, from the different partners, to the hundreds of thousands of lines of code that make up Plum, naturally technical problems do occur. But that's why we're here, Maya and I the Customer Support team of two, otherwise known as 'The Support Angels'.
Often there are times when there is a lot going on: the requests flooding in, many people to talk to and the to-do list growing uncontrollably. It's quite important to keep your head. To keep myself sane I drink lots of tea and eat lots of snacks.
What's the strangest question you've ever been asked on support?
We always get the classic question of 'Do you like my Plums' that sort of thing. Weirdest question I have been asked I think would have to be someone asking my age then wanting to add me on snapchat. Not sure why but it seems to be something the whole support team seems to get asked a lot, and there I was thinking I was special.
When you are not at work what do you love to do?
I like to unwind by having a few beers with friends...I'm starting to sound like I only think I like is beer. That's completely not true, I like wine too. Jokes aside, I love the outdoors, cycling about on my bike exploring new places, walking, camping. I have a big love for animals as well, and I think if I wasn't here at Plum I'd probably be working in some sort of animal care role. You never know, in a few years time I may well be working for a FinTech company building fins for fish that can't swim after all!
What's your secret skill?
Thanks to this blog post I have revealed to the team what my secret skill is, much to everyone's delight. I have been a tap dancer since the age of nine but hung up my shoes at the age of 16. Recently I've found I can't stop the tap tapping of my feet under my desk as I'm working away and feel it's time for me to dust off my shoes and get back into dancing.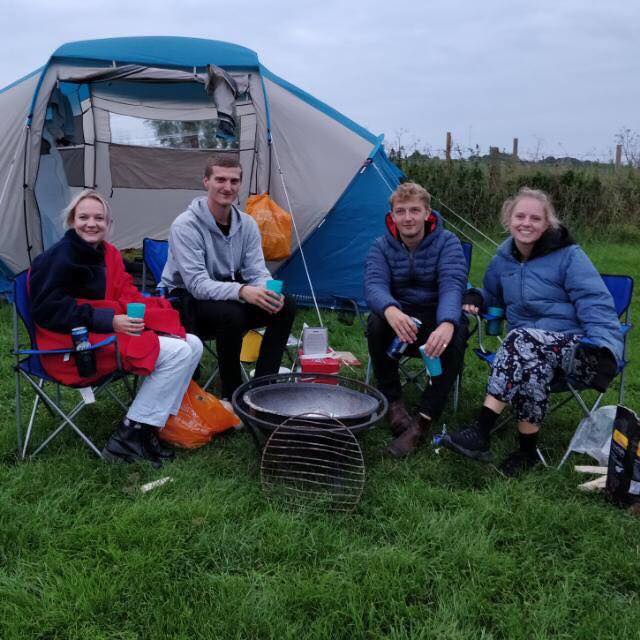 Plum makes managing your money effortless. Get started in just 5 minutes.