Mobile apps are great, aren't they? You can now pay your bills, do your banking, or check how much you've stashed with Plum… all while taking the bus to work 📲
Having immediate access to all that information is an empowering feeling, but there can be a downside to carrying so much personal data in the palm of your hand. As the saying goes, "with great power comes great responsibility"!
We've strived to make Plum intuitive and easily accessible, but there may be times when you don't want your private information displayed for all the world (or just the prying eyes of that creep looking over your shoulder on the bus) to see 👀
That's why we've just introduced a helpful new setting, called Privacy Mode. And this one kinda does what it says on the tin! 🥫
Just head to 'You', 'Privacy', and you'll be presented with a series of toggles (for Account, Investments, and Linked Account) that allow you to hide the balances from being shown on your home screen in to the app.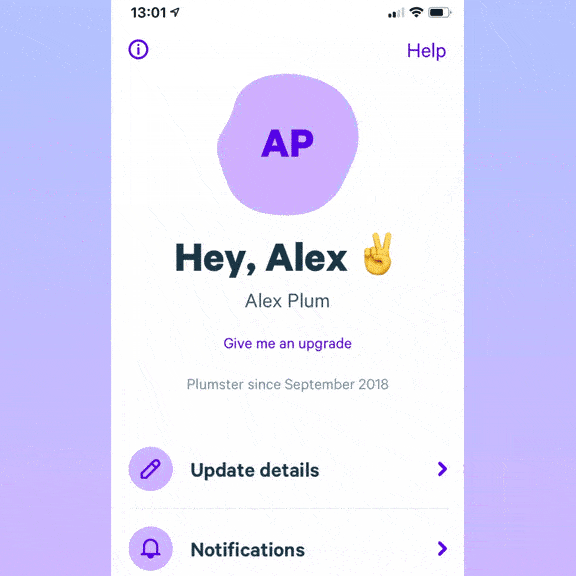 Privacy Mode is currently available for both iOS and Android devices 🍏 🤖
If you'd like to learn more about Plum then you can check out our website.
Plum is currently available through Messenger, or an app for iOS and Android.