At Plum we're on a mission to make you better off by using smart tech to automate your financial life. Here's what that looks like this month.
There have been budgets and marches, but that's not all that happened in October.
Done in October
Monthly roundup messages 📆
Keep you finger on the pulse with monthly roundups letting you know how much you have saved/invested with Plums help.
Invest straight from your bank account 🚀
You will now get an option asking where you would like to invest from (Plum or your bank account). Well...in a few more days...Plum will send investors a message when it's fully live!
Investment portfolio upgrade 🙌
Now when you go into your investment portfolio and select a fund you get a pretty interactive graph to show you how that fund has performed over time and a few other cool stats. Check it out!
Public ideas board 👀
We love hearing your ideas. As the Plum Squad grows to make sure we can keep track we created the ideas board.  Add your own or vote for others!
Beast Mode 🦁
Courtesy of the ideas board, we launched an even more ambitious than ambitious savings mood. Just type 'mood' to change how much Plum saves for you.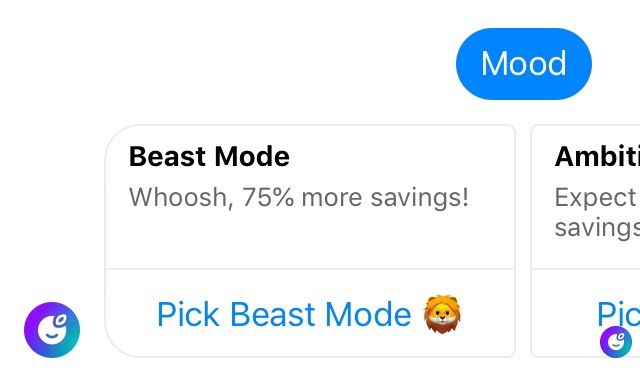 Working on in November
Regulars 🔮 (new!)
Plum knows what your regular bills are and when they are due...but do you? Soon Plum will tell you what bills you have coming up.
More energy partners 💡 (new!)
As well as Octopus energy we are adding more partners so that you get the best deal for you and never overpay again.
Payment speed ⚡️(new!)
We've heard you. We are working on making payments faster. It's a big project so give us some time!
Payday boosts 🤑
To help you save more when you have more.
Splitter ⚖️
We are putting the finishing touches on splitting your auto-savings/deposits between your savings and investments automatically.
Natural Language Processing - NLP 💬
We are continuing work on the new NLP engine so Plum will understand a lot more of the (sometimes kinda weird) things you say to it.
To have your say on what happens at Plum head over to the Plum Squad.
It's the place to be if you want to backstage access to Plum and what we are doing and to share your tips, ideas and feedback.