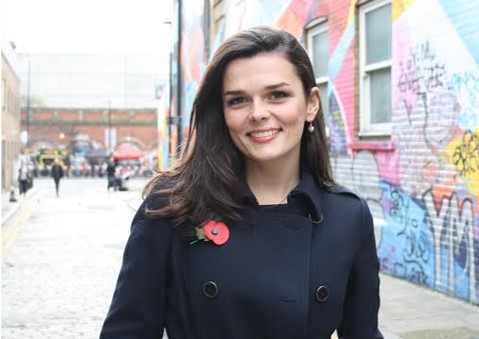 Plum is a finance savvy chatbot that uses AI to help you manage your money and be better off. In 'Plumsters', we chat to the humans of Plum.
---
We had lunch with foodie, studio manager and Plumster Maxine from Notting Hill, London to see what she thinks about Plum.
While she lives in West, she works in Shoreditch (just down the road from us) near Spitalfields Market, 'I love being in a creative environment and working in a small team'. Besides food and drink, Maxine loves to travel and was of to New York for New Years Eve this year. 'My favourite way to spend my time is to travel - I love going to new places.'
Her biggest saving hurdle is nights out she would 'eat at a different restaurant every night if I could!', but she has still managed to save over £100 in her first month without noticing or having to cut back. She's looking forward to spending it in Manhattan's consignment stores!
She loves chatting to Plum on messenger, 'I love the Messenger feature - it is very easy to use, and the daily messages are a great way to keep track of your spending.' But what she loves most is the fact that she hasn't even noticed that she is saving. 'It saves just enough that I don't notice the money leaving my account - I thought I'd notice the little payments here and there, but I've saved over £200 so far without noticing any difference.' Since using Plum she feels like she has more money saved to spend on the things she loves as well as feeling like she is 'adulting'. She is even interested in making her savings work even harder for her by investing little bits using Plums options 'I was really surprised with how quickly the savings had grown.'
Join Maxine and 200,000s other Plumsters