This smart Messenger app saves money for you based on your spending - here's how over 275,000 people use it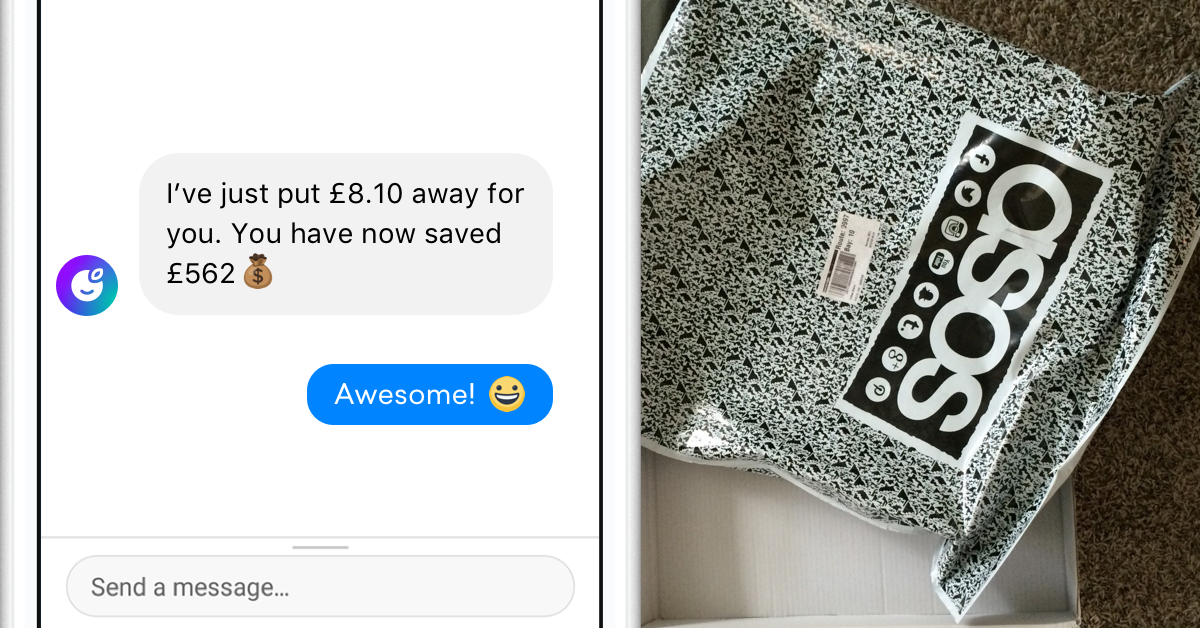 We all know we should be saving money and put savings aside for future projects from things you want to buy, a house or retirement.
That's the easy part.
The hard part is knowing how much to put aside, keeping track of your spending, figuring out your budget and remembering to actually do all the above every day/week/month/year...
Luckily, there's an easy way to put money aside automatically based on your income and spending: Plum.
Recommended by Financial Times, BBC, and Money Saving Expert and with over 275,000 users in the UK.

Here's how it works:
1) You link Plum to your bank account so it can analyses your spending patterns and income. Using this, Plum calculates how much you can save without impacting your lifestyle.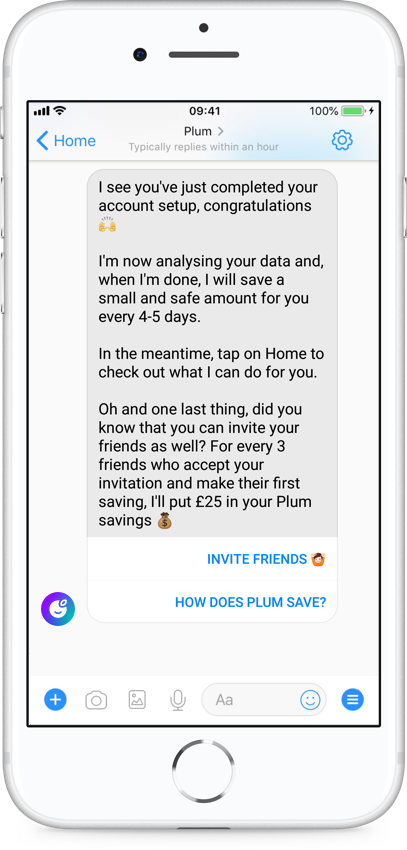 2) Plum then puts small amounts aside automatically every few days which quickly add up to a nice stash. It is clever enough to never take you on overdraft and can actually help you save to get out of your overdraft if you want it to - just type 'overdraft'.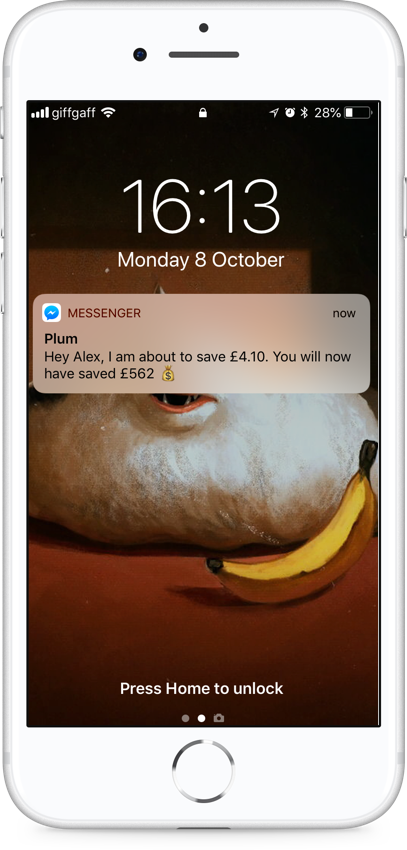 3) Even though it is automatic, you can still adjust how much you want to save or if needed pause for a period of time.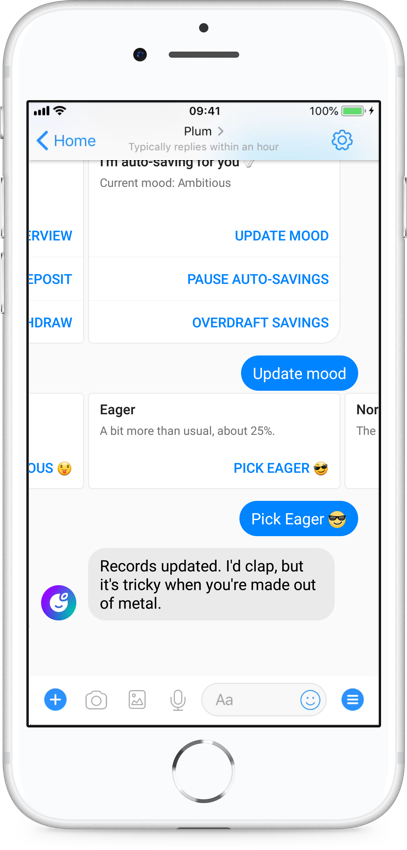 4) Plum will whir away in the background automatically moving money into your savings.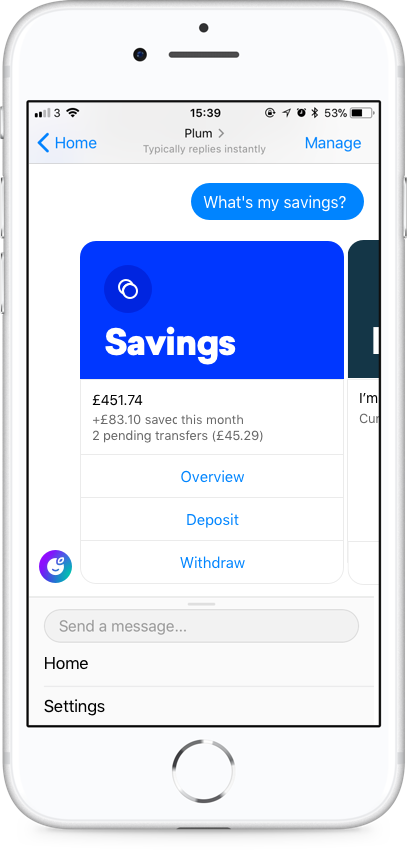 5) Plum will also notify you when you are paying bank fees due to your overdraft, so you can fix it with your bank! Say no more to ridiculous overdraft fees.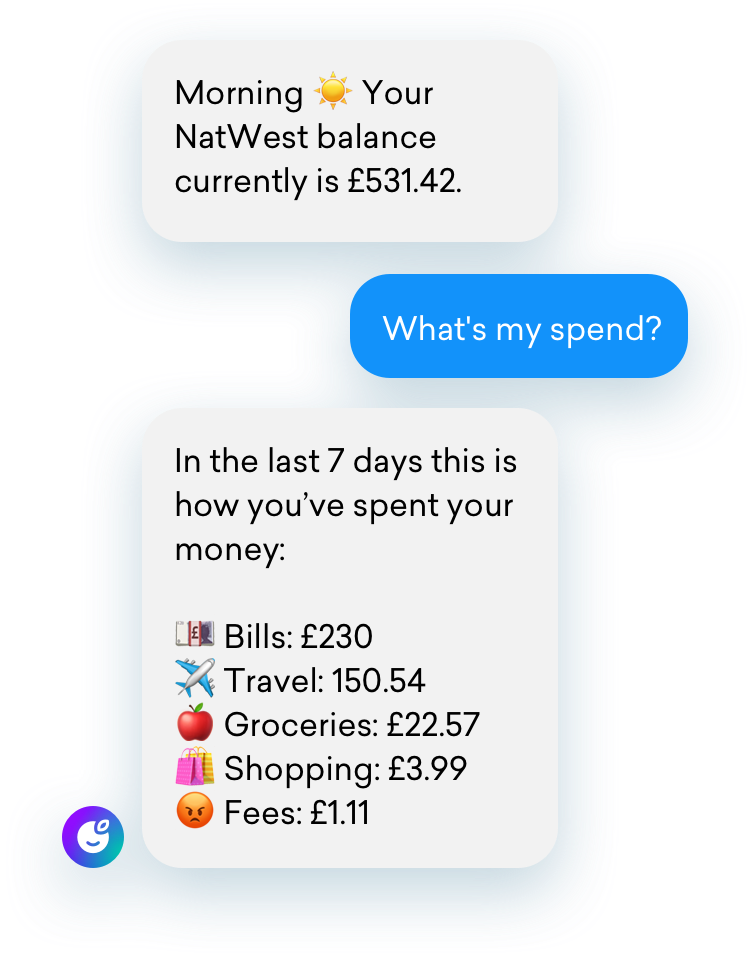 And reap the rewards down the line!
Try it now here - it's free.