This smart Messenger App saves for you automatically toward Christmas - and it's pretty awesome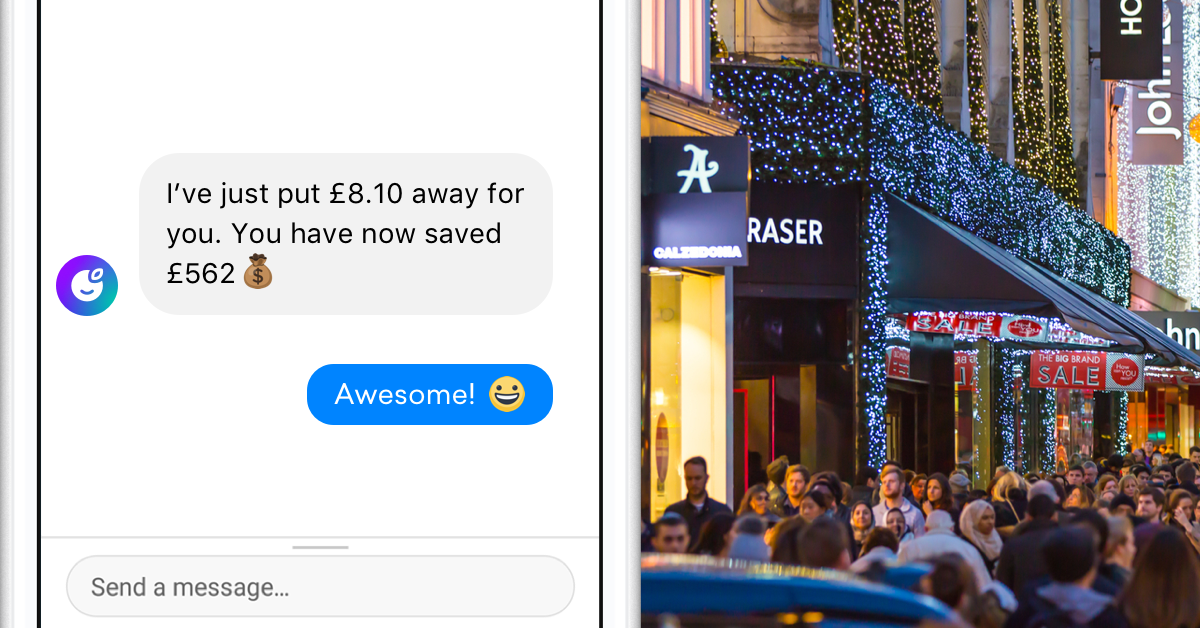 It's beginning to look a lot like...Autumn but don't let the mild weather fool you Christmas is only 1 pay day away for most of us 😅
Luckily, there's a free easy way to put money aside automatically based on your income and spending, so you can save every last penny in the run up to Christmas and beyond: Plum.
Recommended by Financial Times, BBC, and Money Saving Expert and with over 200,000 users in the UK.

Here's how it works:
1) You link Plum to your bank account so it can analyses your spending patterns and income. Using this, Plum calculates how much you can save without impacting your lifestyle.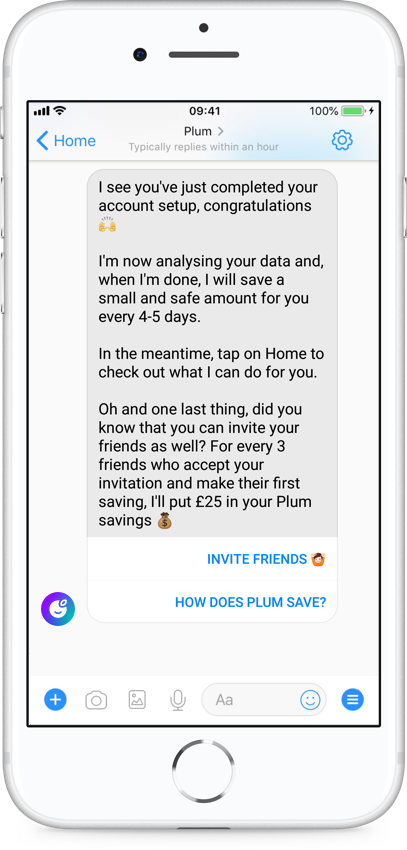 2) Plum then puts small amounts aside automatically every few days which quickly add up to a nice stash.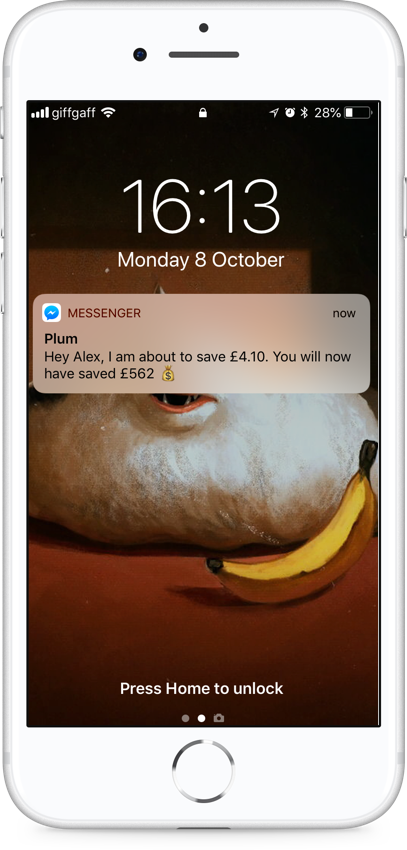 3) Plum will whir away in the background automatically moving money into your savings.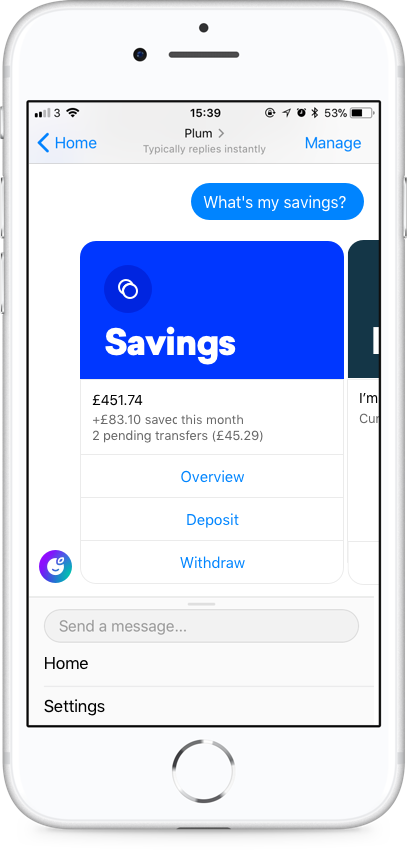 4) Plum can also send you reminders on important stuff like your bank balance and spending patterns so you are always in the know. Don't worry these reminders can be turned off if you'd rather not see 🙈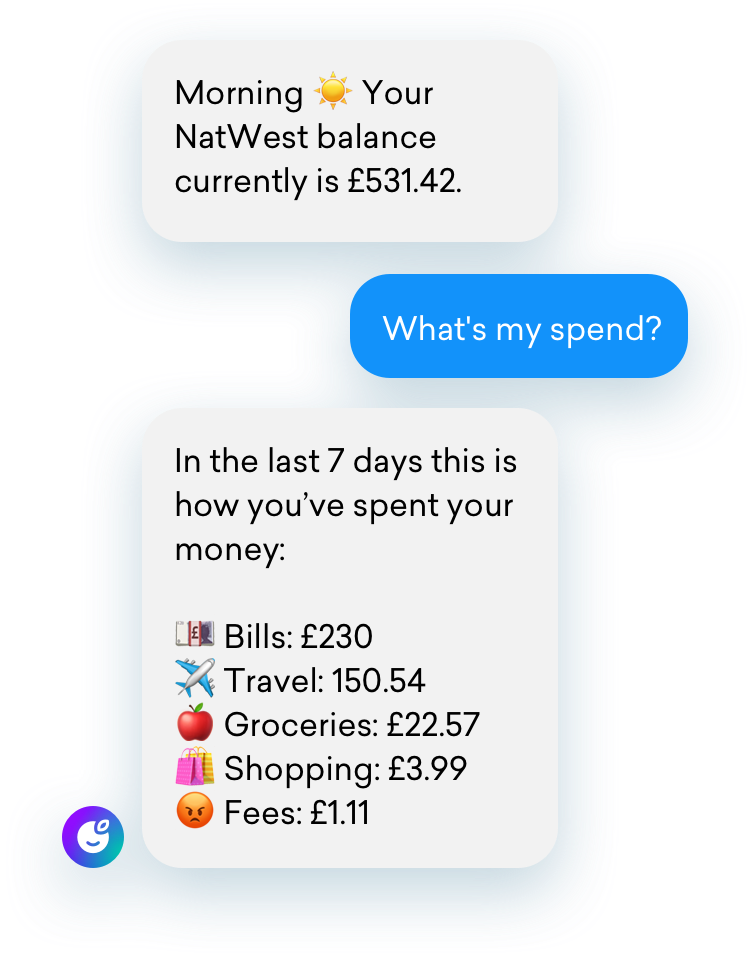 Try it now here - it's free.