This smart Messenger App builds spare cash savings for you automatically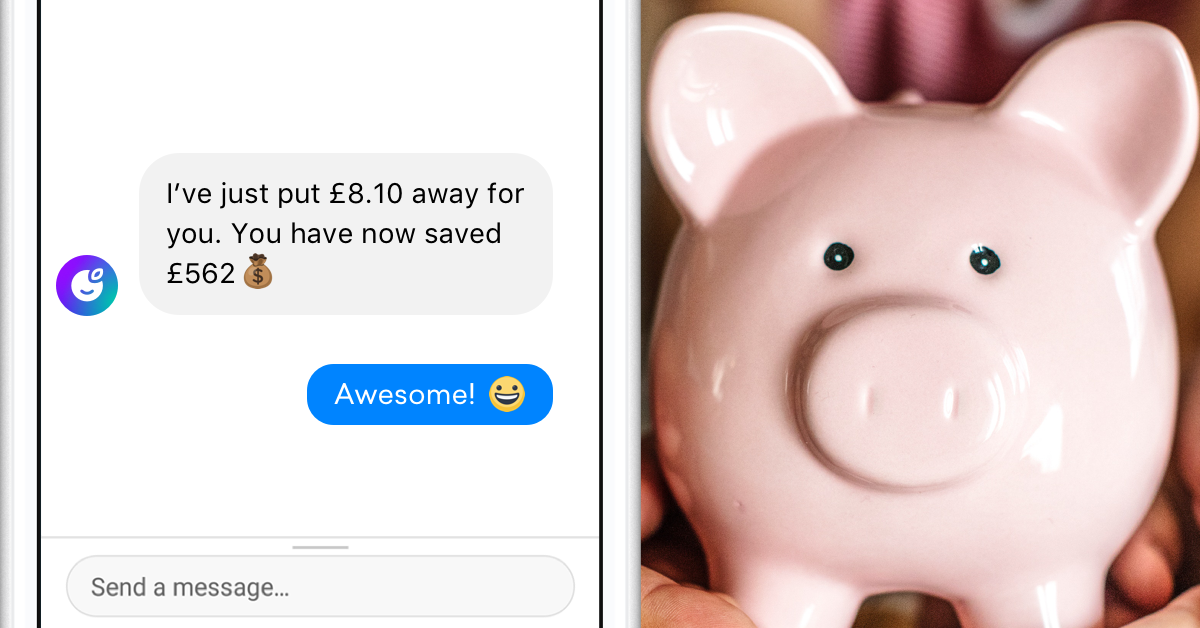 We all know we should have spare cash savings in case of an emergency. Your car can break down, your old washing machine can finally stop working or you could need to stop working for a period.

An emergency fund should be easy-to-access in a flash (so separate from any fixed savings accounts or investments) to help you out when you need it most.
Makes sense right? But often easier said than done.
Knowing how much to put aside, keeping track of your spending, figuring out your budget and remembering to actually do all the above consistently...especially when you keep dipping into your overdraft half the time to make it to pay day!
Luckily, there's a free easy way to put money aside automatically based on your income, spending and overdraft usage: Plum.
Recommended by Financial Times, BBC, and Money Saving Expert and with over 200,000 users in the UK.

Here's how it works:
1) You link Plum to your bank account so it can analyses your spending patterns and income. Using this, Plum calculates how much you can save without impacting your lifestyle.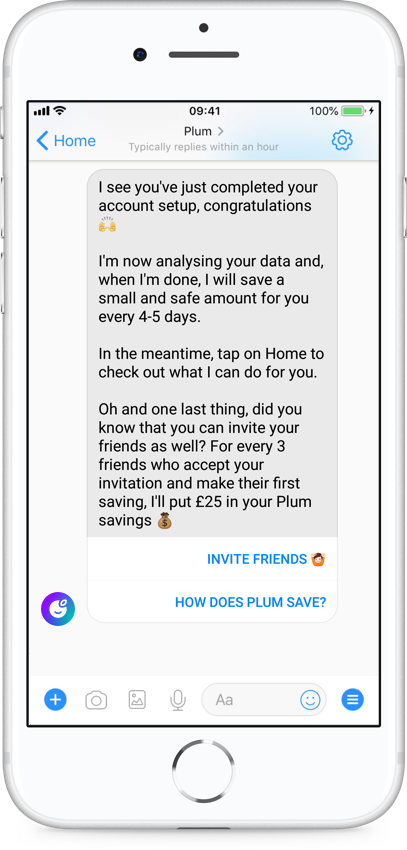 2) Plum then puts small amounts aside automatically every few days which quickly adding up to a nice fund.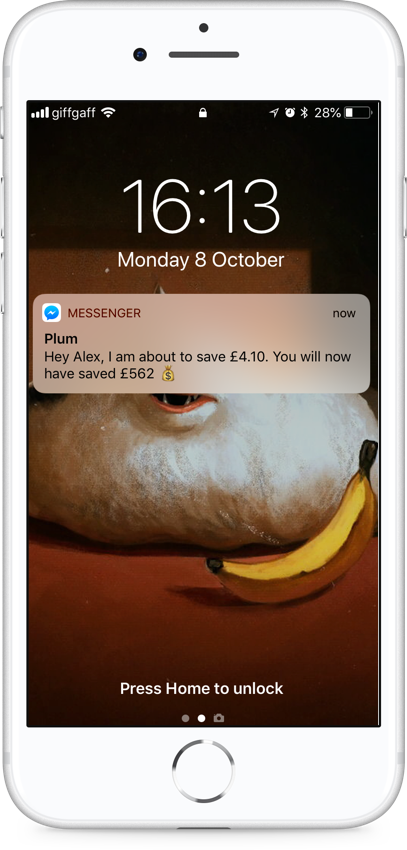 3) Plum will whir away in the background automatically moving money into your savings.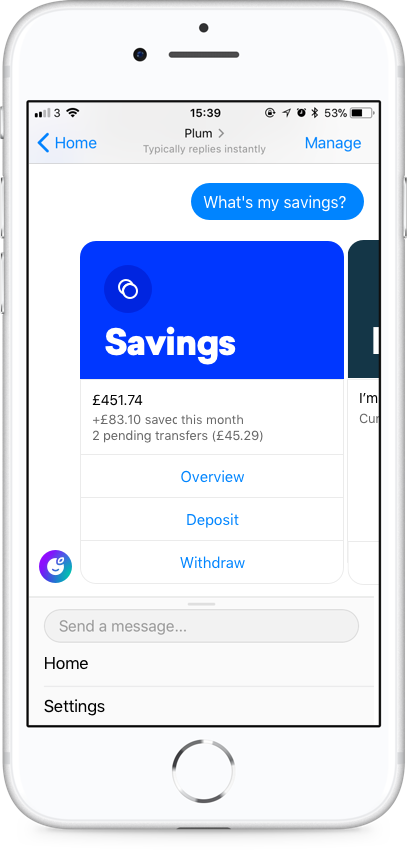 4)  Withdraw whenever you like and have the money back in your linked bank account within 1 working day.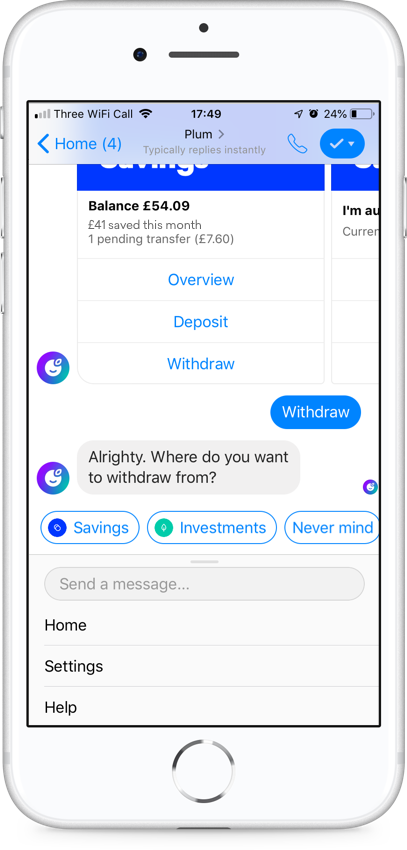 5) If you're using your authorised overdraft, Plum is smart enough to work out how to build up your emergency fund without taking you further into your overdraft:
Type 'overdraft'.
Plum will crunch the numbers and tell you how much of your overdraft will be used for savings.
Plum recalculates and use less and less of your overdraft to save as you use less of it.
So you can save up to build you emergency fund automatically in the background.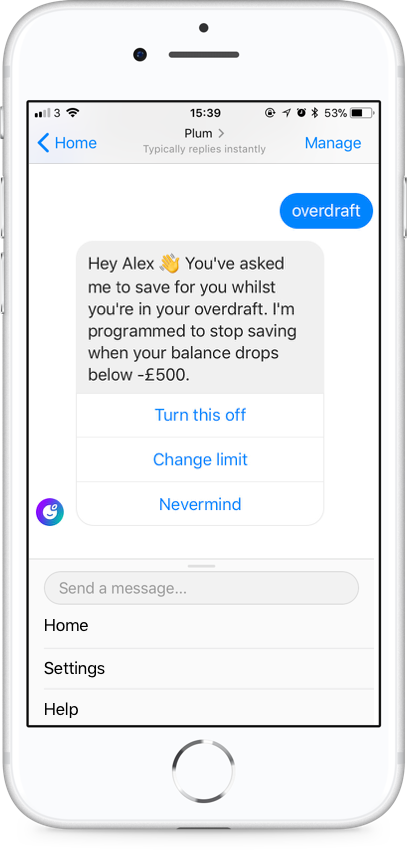 6) Plum can also send you reminders on important stuff like your bank balance and spending patterns so you are always in the know. Don't worry these reminders can be turned off if you'd rather not see 🙈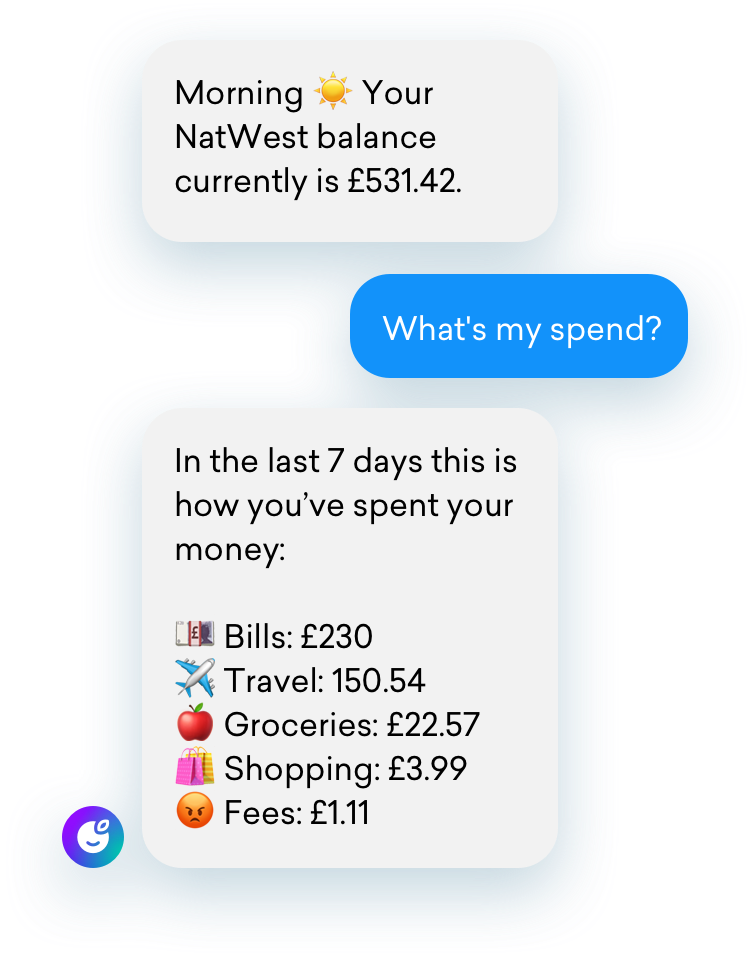 Try it now here - it's free.