Plum investments just got even better.
Back in October we launched investments and we have been working to improve it ever since. We are pretty excited to announce that you can now split your automatic savings between your Plum savings and investments 🙌
Just type 'splitter' to set yours up.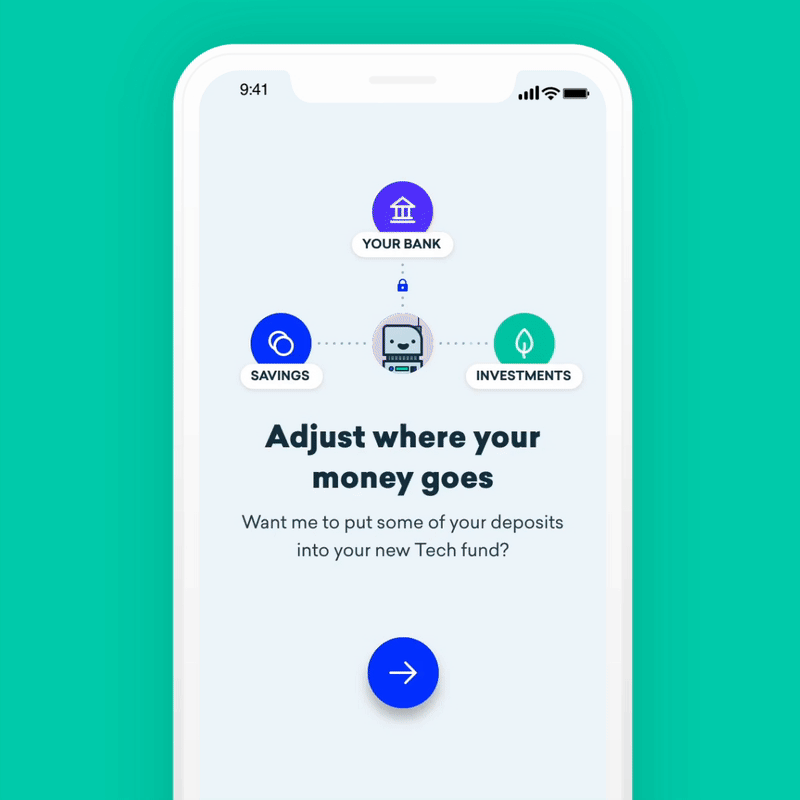 Toggle what % you want to go into each pot - from 0-100% of your automatic savings.
You can change how it is set up at anytime or even turn the splitter off by tapping the 'savings only' button.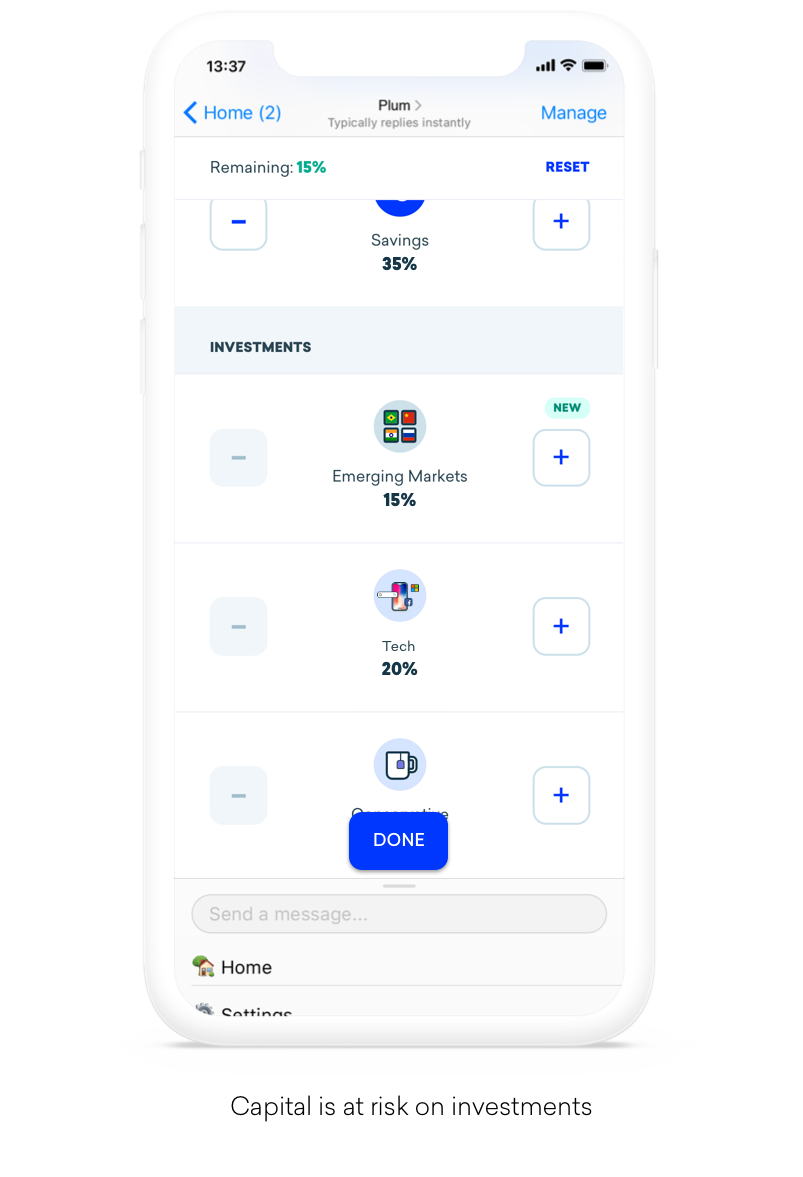 This is a big deal because it means you don't have to remember to constantly add to your investments.
Contributing a regular percentage can help to build up your investments consistently and avoid getting tempted to put more in when funds are doing well and less when funds are down. This is important because when funds are down and you invest, you acquire far more stocks for the same amount invested. This means if funds come back up again, your returns are far greater than if you had invested when the funds were already up (and visa versa). Investing consistently in this way can help manage fluctuations in the market and keep a long term view - this strategy is often referred to as Dollar Cost Averaging. Please do remember as always capital invested is always at risk.
Happy splitting!
Download Plum
---