Saving money's hard. To the 11.5m adults in the UK who have less than £100 in savings and investments… we feel your pain! But it also seems there is a widespread desire to change, because over half of all Brits made a New Year's resolution to save more in 2020 🎊
To make that task a little easier for them, we're kicking off the year with an app full of smart, fresh features that have been designed with savvy savers in mind.
These features harness the recent research we've been doing into Behavioural Science, and use intelligent personalisation to help you reach your goals quicker 🥅
52 Week Challenge 📆
Informed by Behavioural Science, the 52 Week Challenge is built on the idea that putting money away little-but-often can help you save more in the long-run.
The idea is fiendishly simple. Just set aside £1 more than you did in the previous week… and repeat for a year. But though it may sound easy, this challenge is not for the faint-hearted (hey, we did say it was meant to be a challenge!).
Starting with £1 in the first week, we'll put away £2 in the second, and increase the amounts up to £52 in the final week of the challenge. That's a total of £1,378 over a year 🤯 To save that much money in a single year is a huge undertaking, but breaking it into manageable chunks means you're more likely to succeed 💪
By increasing deposits by a small amount each time, the difference is not obviously noticeable. This can help you put more away by allowing you time to gradually adjust to the habit of saving.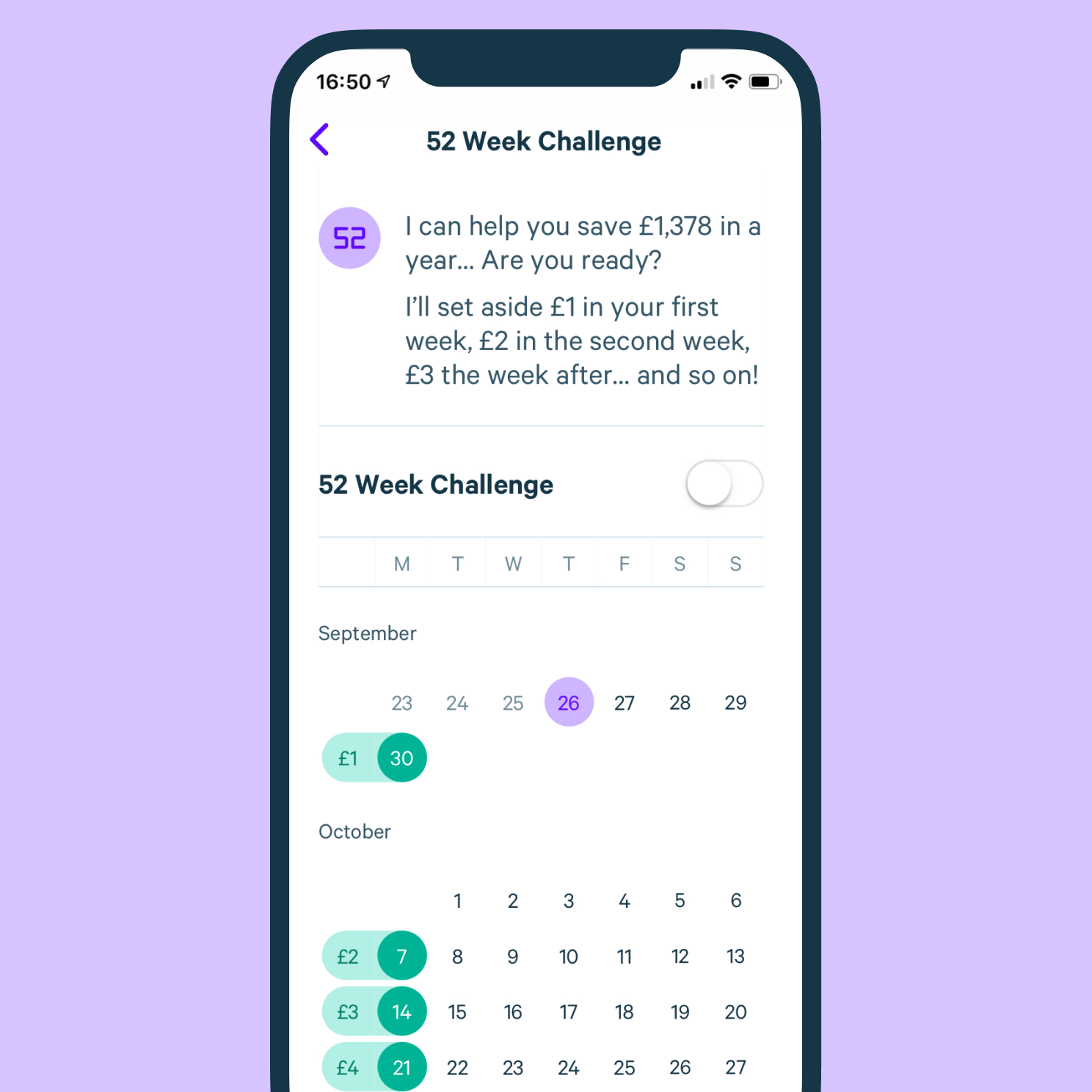 Rainy Days Rule ☔️
Another new feature, our Rainy Days rule is an example of more Behavioural Science in action!
This rule stems from the principle that automation is the most effective way to consistently save over a long period of time… even if that process is triggered by a random event (as in this case) 🎲
Once Rainy Days is activated, Plum will set aside extra cash automatically, each day it rains where you live. You can customise the mood (or 'moisture level' 😂), from 'A Bit Damp' (which will put away £1 for each time it rains), through to 'Make it Rain' (which will take £20).
London saw 109 rainy days last year, which would mean extra savings of up to £2,120 over 12 months. Now where's that brolley when you need it? 🌧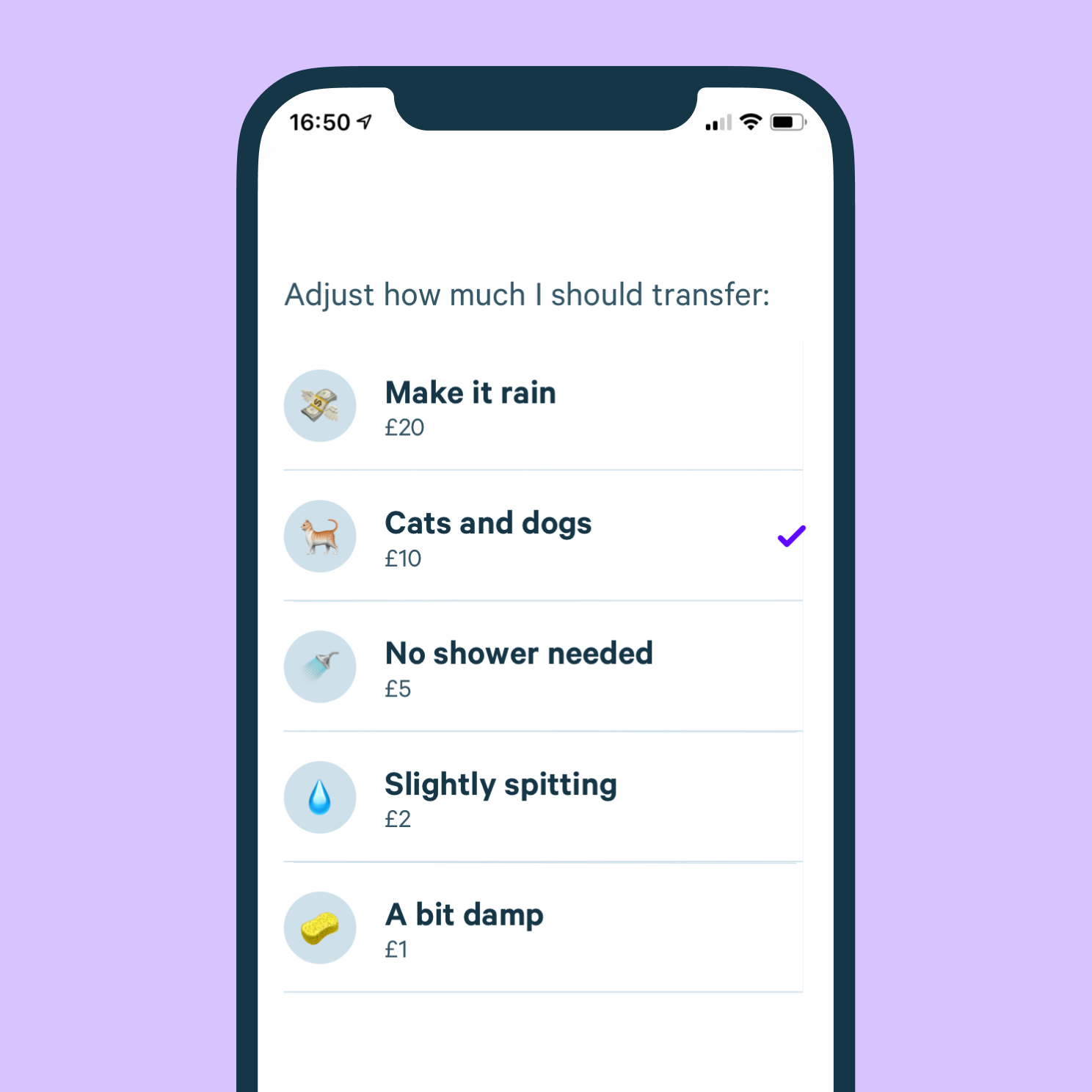 Rock It in Pockets 🚀
You asked for it 🙋‍♀️ We delivered 🤝 Pockets have now been added to Plum! Pro tip… your banking app might call them pots.
Once added to your Plum account, pockets allow you to allocate money to the goals that you've set up. This makes it easier to keep track of your progress, and is a scientifically proven method of helping you save more compared to someone who doesn't set a savings goal 🤓
What's that, not sure what goals to create? Not a problem! Plum is the first app EVER to provide personalised recommendations for savings goals based on your individual financial position.
For example, if someone's stuck in their overdraft, Plum will suggest setting up an overdraft Pocket so they can harness the power of auto-stashing to pay it off as quickly as possible ⚡️
Combined with our 'Splitter' feature, you can even automatically apportion your deposits between Pockets and savings goals!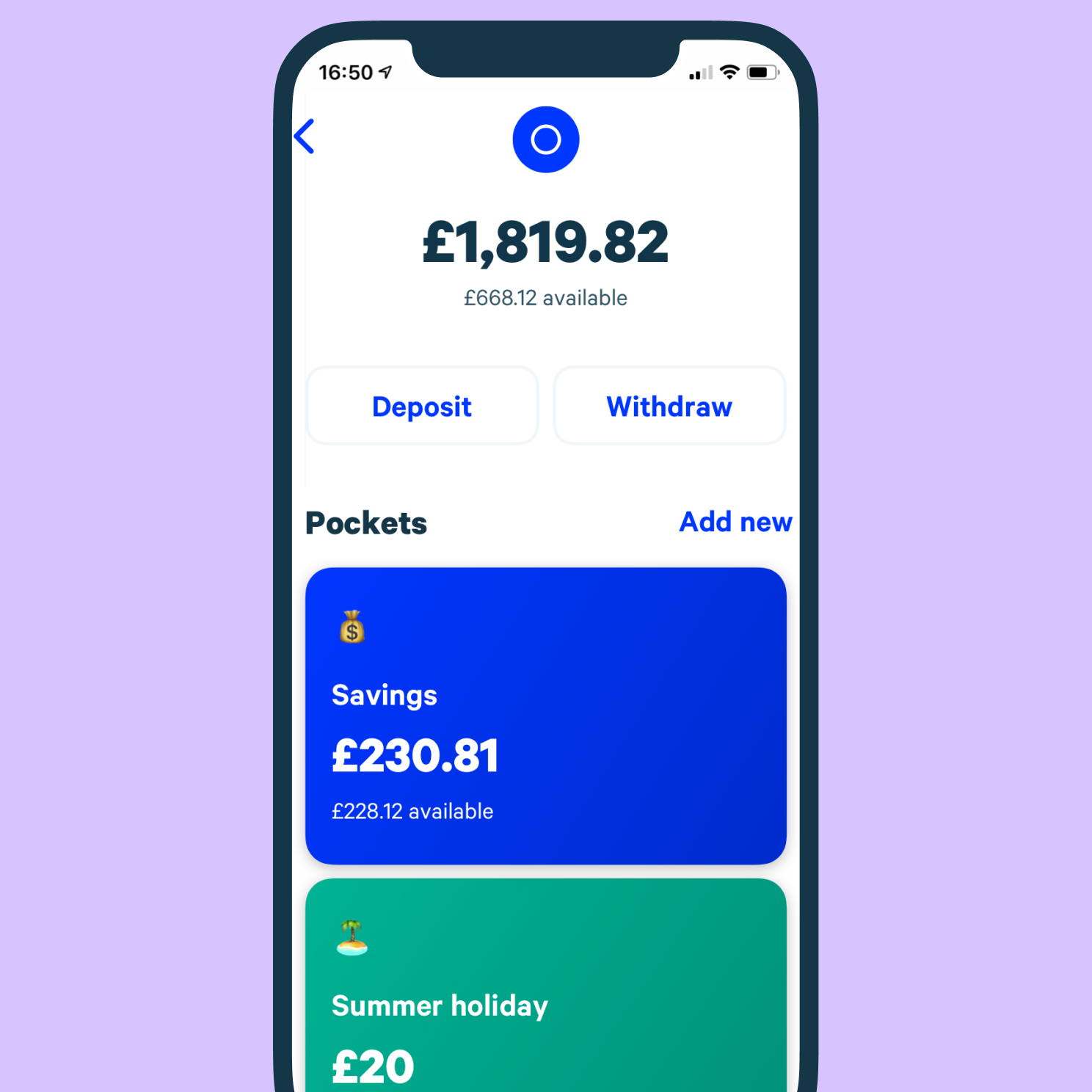 Ok, Gimme the New Features 🤲
These new features form part of our new, subscription only, 'Plum Pro' tier.
Plum Pro is a £2 per month premium tier (which also includes the existing £1 per month subscription to Plum Plus / investments), designed with super-savers in mind! We're aware that the introduction of paid tiers may be a thorny topic for some people, but this is an essential step for us in building a sustainable business.
We're really excited to show off the new features we've been developing, and truly believe that these additions represent amazing value for money 🤑
With the help of intelligent automated rules and Pockets, we've estimated that features in the Plum Pro tier could help our Plumsters each stash an extra £3,998… EVERY YEAR:
Average extra saving by having a clear goal = £500 (NS&I)
Rainy Day savings (based on London in '19) on 'Make it Rain' setting = £2,120
Completed 52 Week Challenge = £1,378
We're also planning to add Rewards to the Plum Pro tier later on this year, giving you access to exclusive savings and discounts across a variety of retailers.
Plum Pro is currently only available on iOS, with an Android release scheduled for mid-2020.
If you'd like to learn more about Plum then you can check out our website.
Plum is currently available through Messenger, or an app for iOS and Android