Among our guiding principles is a belief that automating deposits helps you save more 🤖 That's because automating the process ensures you still set money aside, even when you're not thinking about it 💸
Typically our approach is to save little-and-often, with the aim to keep the amounts so low that they're barely noticeable… until you check your Plum account that is 🤩
But sometimes in life we just feel like we have a little extra (that could happen, right? 🤷‍♀️).
When we're feeling flush, the intention is always there to tuck that little bit extra aside 😇 It only takes a few taps to arrange a deposit to your Plum account (did we mention that we now support Faster Payments Service, so the transfer should be immediate!?)... but that's where life has a habit of, well, happening.
Before we know it the month end rolls around again, and all that's left from payday is a distant memory of those good intentions 👋
It seems we're not the only ones to experience this feeling, because feedback from our Plumsters was that they wanted a way to automatically save more on payday.
Our new saving rule, 'Pay Days', lets you specify when you get paid, and choose an additional amount you'd like to automatically deposit to your Plum account.
You can even configure your Pay Days to work in conjunction with our Splitter to allocate money between your savings pockets and investment funds 🧀
The rule is completely customisable, so it doesn't matter if you get paid weekly or monthly 📆 We can even suggest a helpful amount to get you started!
Pay Days can be enabled by heading to the Brain section of your app.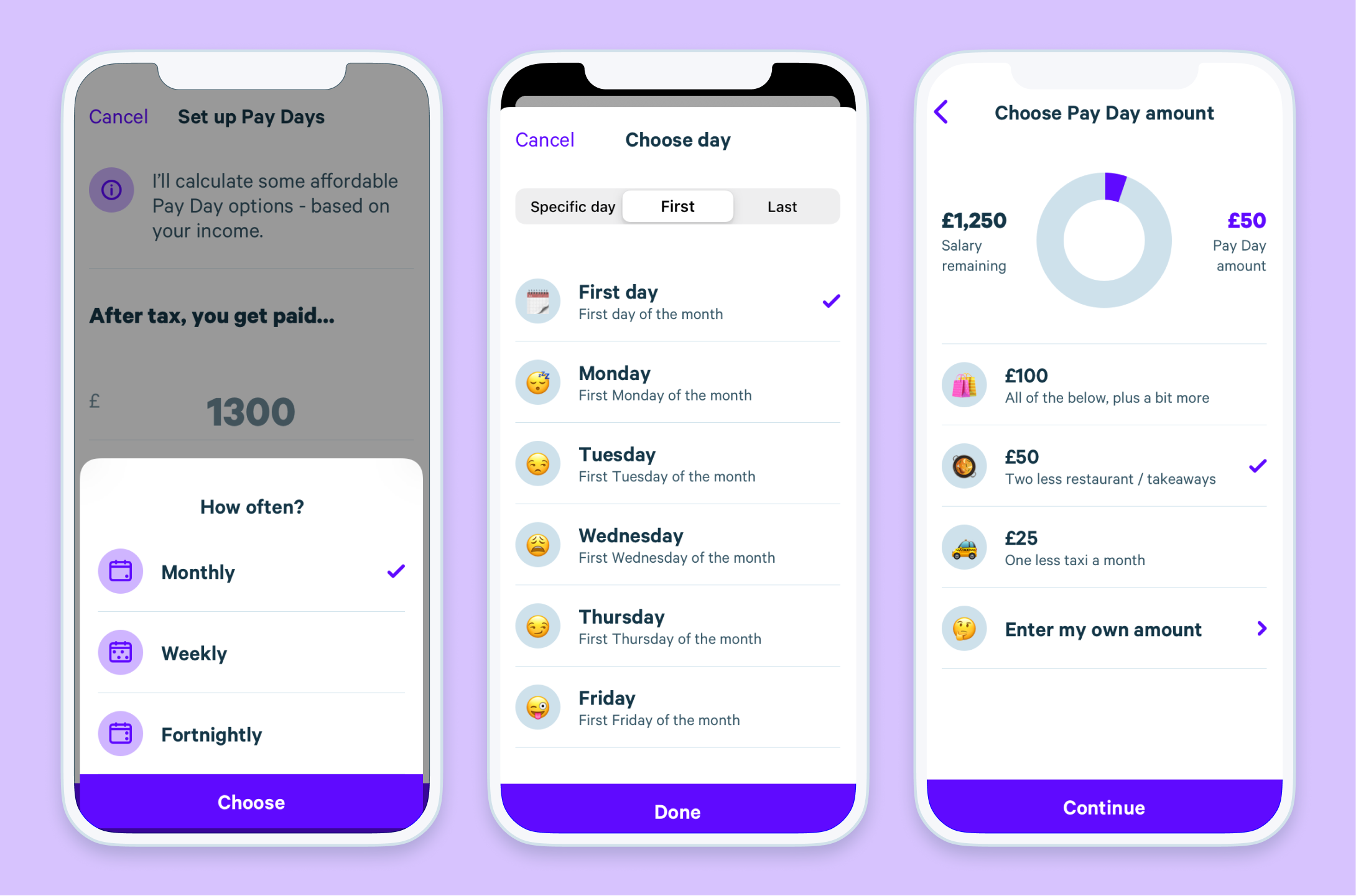 The Pay Days saving rule is currently being rolled out to all iOS users 🍏 It will also be made available through our Android app, later in the year 🤖
If you'd like to learn more about Plum then you can check out our website.