When it comes to switching suppliers (e.g. energy, phone, or internet providers), millions of us in the UK are unknowingly being put at an unfair disadvantage due to something commonly referred to as the 'Loyalty Penalty'. And the chances are that it's costing you, right now 😮
The loyalty penalty occurs when a supplier effectively charges different prices for exactly the same product or service. And rather than rewarding customers for their loyalty, they will typically attempt to get away with charging their existing users more! Often, this is because we sign-up for a new service after being lured in by an introductory offer, and aren't aware when that tariff expires 🤷‍♀️
Knowing that we are unlikely to proactively switch, providers will usually refrain from notifying us of any changes in price, or pointing out where there are new offers available. The result is that in many cases, people who opt to stay with their existing supplier end up paying significantly more. And this isn't some isolated, edge-case either… £4 billion is lost in the UK each year because we are too loyal to our energy, phone, and internet providers!
You might be thinking that these unethical business practices are pretty shocking… but that's not even the worst of it. The exploitative practices used by some suppliers can cause serious problems for the most vulnerable consumers, such as those who are on low income, are not technically literate, or are suffering from health issues.
Because these groups of people are sometimes less-equipped to take the steps necessary to avoid being ripped-off, those most at risk of paying the loyalty penalty are often the least able to afford it 👎
What About the Tariff Price Caps?
If you've been following media reports around this practice, you'll know that here at Plum we're not the only ones who take serious objection to it. At the start of 2019, Ofgem (Office of Gas and Electricity Markets introduced the 'Default Tariff Cap', which prevents suppliers from charging more than a set monetary amount for all customers on standard variable and default energy tariffs 💡
Whilst these caps begin to demonstrate the scale of the problem, they only scratch the surface when it comes to defining a solution. Cordelia Samson, energy expert at uSwitch, said: "don't be fooled by the news that energy suppliers have announced a price cut. These deals are pretty much the worst value on offer. You could save hundreds of pounds in just a few minutes by switching away from your supplier's standard plan".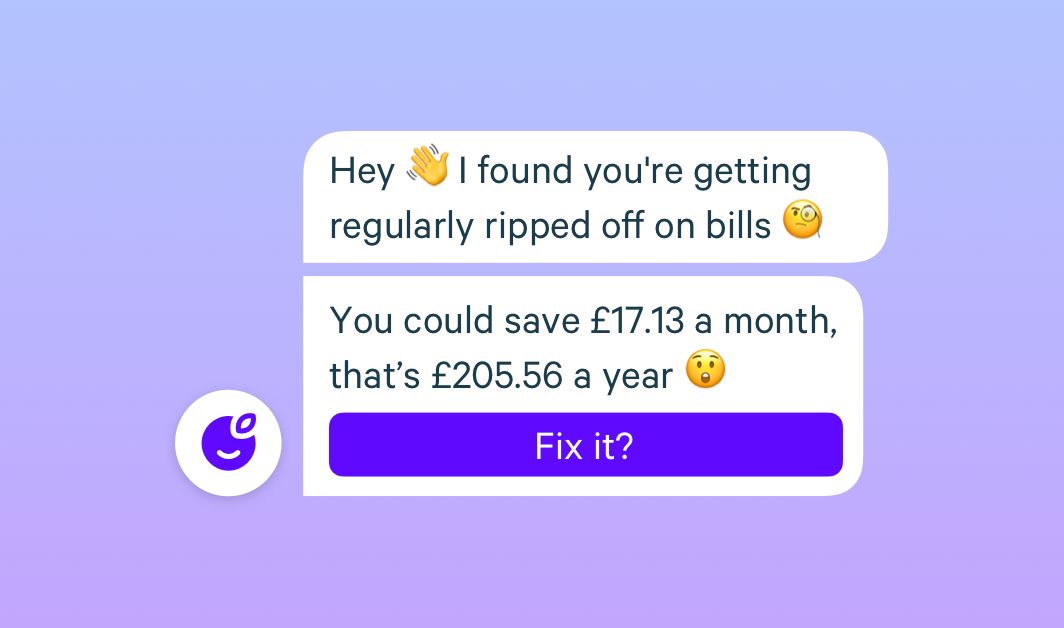 Ok, What Can I Do About This? 👊
With hundreds of utility providers to choose from, the availability of different options is not the problem. Market design assumes people will always search for the best possible deal, whereas in reality, people search for a deal that fulfils enough of their requirements, in the time they have available. And often... they simply have no time available!
Don't worry though, most humans have better things to do than spend their time comparing prices… but that's where Plum comes in 🤔
In addition to analysing your spending on everyday purchases, Plum can also identify when you are being regularly charged too much on bills, and will notify you if there's a better deal 👮‍♀️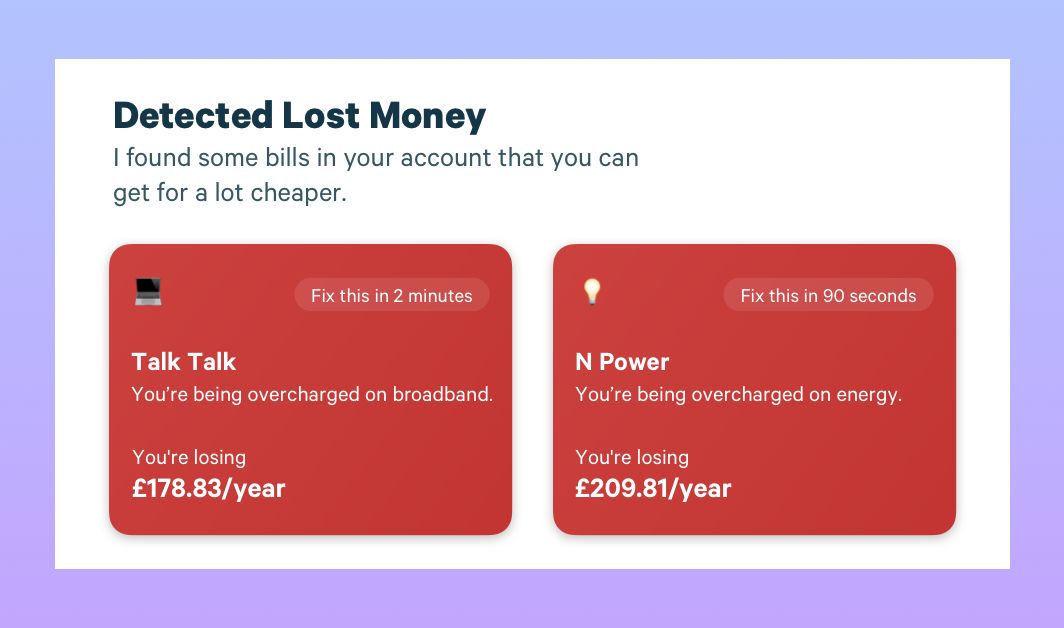 How Does it Work?
Plum looks at your monthly bill, current energy supplier, and the standard tariff of that supplier, in order to calculate the expected price of your gas and electricity usage. This estimate can then be used to determine what potential savings could be made if you switched to a more competitive provider, e.g. Bulb or Octopus 🐙
Only if we are confident that we can save you a significant amount (around £50 a year, or more), for a comparable service, will we contact you to confirm details and make sure the switch is right for you 🤝
It takes around two and a half minutes to switch (we timed it!), and it can be done with just a few taps 📱 Plum users who switch with us, save £180 per year on average.
Switching is the quickest way to save money with Plum… equivalent to getting paid £4,320 an hour! That's £72 a minute ⏱💰😮
Plum is available through Messenger or as an app for Android and iOS.