How this Smart Messenger App will help you save enough to get you to Disneyland!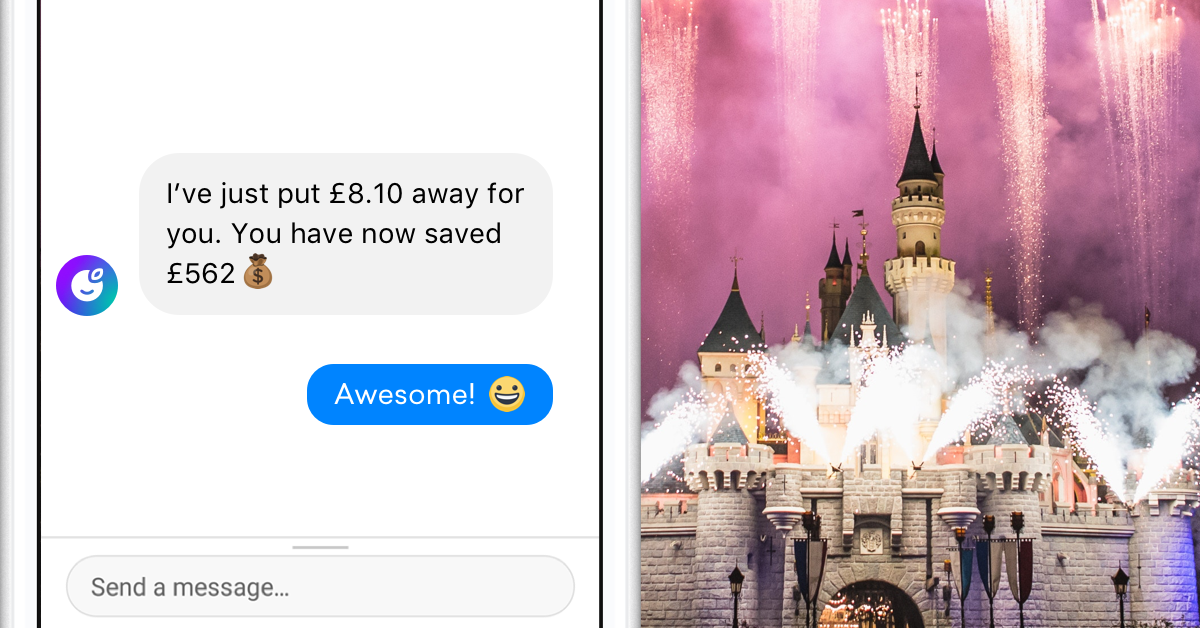 Every parent dreams of being able to take their kids to Disneyland someday.
Problem is it's one of the most expensive trips you can take with the family!
How much actually is it?
Tickets. A round £500, for a family of 4 for 2 days in 2 Parks.
Accommodation. £250 for a family of 4 for 2 nights during Christmas holidays in a decent accommodation is doable (we looked on Booking.com)
Transportation. £800 approx. This varies a lot based on if you go by plane, train or car.
Extra cash. At the very least £200. You always need to expect some extras, the food in the Parks isn't cheap, little treats for the kids and the general unplanned.
That gives a total of £1,750. Ouch!
Luckily, there's a free and easy way to put money aside automatically and help you get there: Plum. In-fact, the average Plum user can save their way to Disneyland in a year or less without having to change a thing.
Recommended by Financial Times, BBC, and Money Saving Expert and with over 250,000 users in the UK.

Here's how it works:
1) You link Plum to your bank account so it can analyses your spending patterns and income. Using this, Plum calculates how much you can save without impacting your lifestyle AND give you some useful spending insights.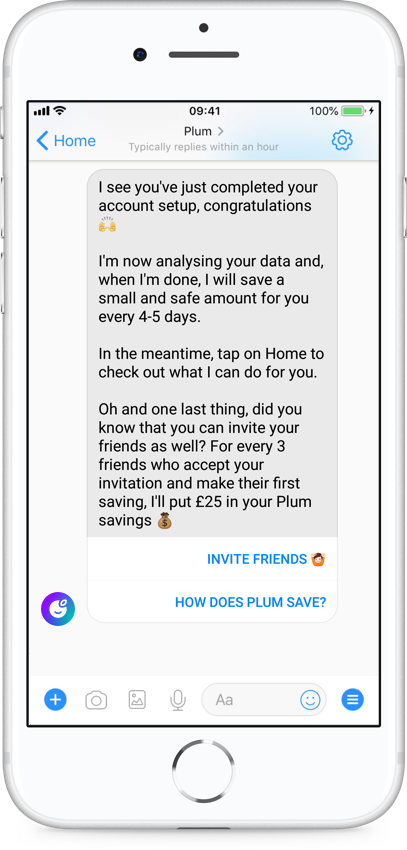 2) Then Plum crunches the numbers and puts small amounts you can afford aside automatically every few days, which quickly add up to a nice stash! It is clever enough to never take you on overdraft (and can actually help you save to get out of your overdraft if you want it to - just type 'overdraft').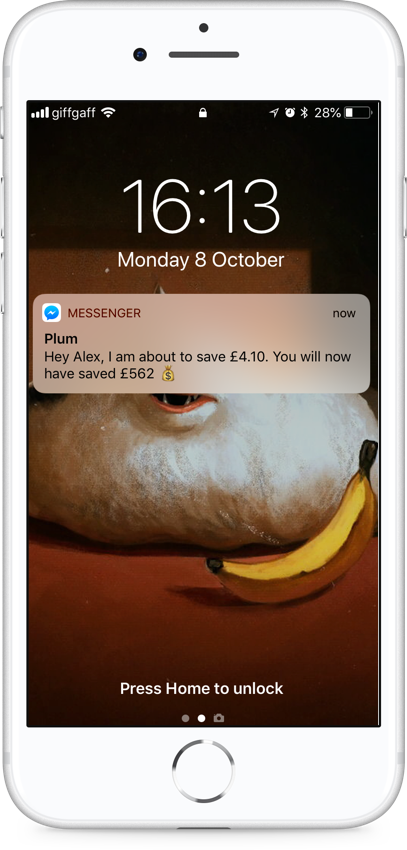 3) Even though it is automatic, you can still adjust how much you want to save or if needed pause for a period of time.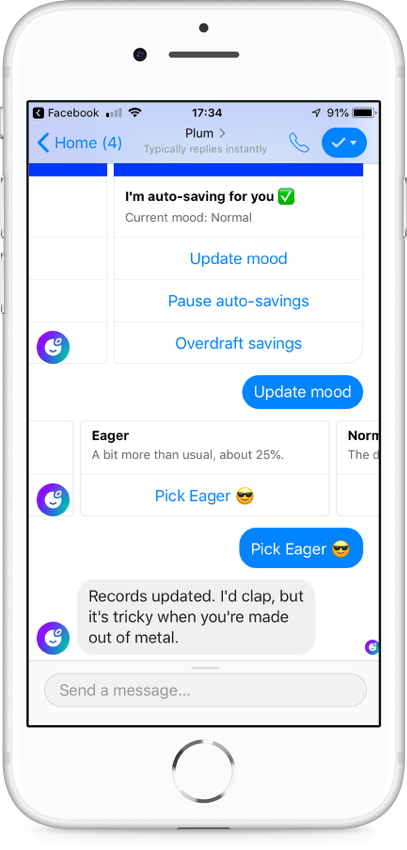 4) Plum will whir away in the background automatically moving money into your savings.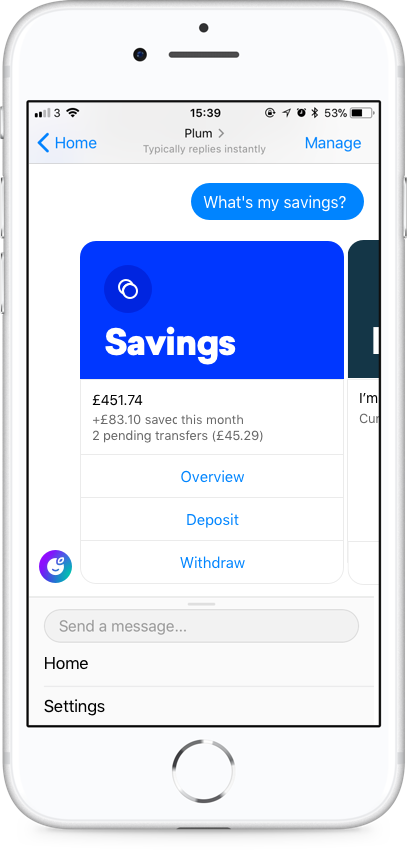 The best part is that you can still use your own saving savvy to work out your budgets and put aside. Plum can help you save even more and stop potential savings falling through the cracks. Especially if your income or spending patterns aren't exactly the same each month and make sticking to a fixed budget tricky.
In fact most people using Plum have direct debits they know they can stick to as well and use Plum to give their savings an extra boost!
Try it now here - it's free.