Plum, the chatbot that makes its users £1,903 better off on average in their first year - Here's how it works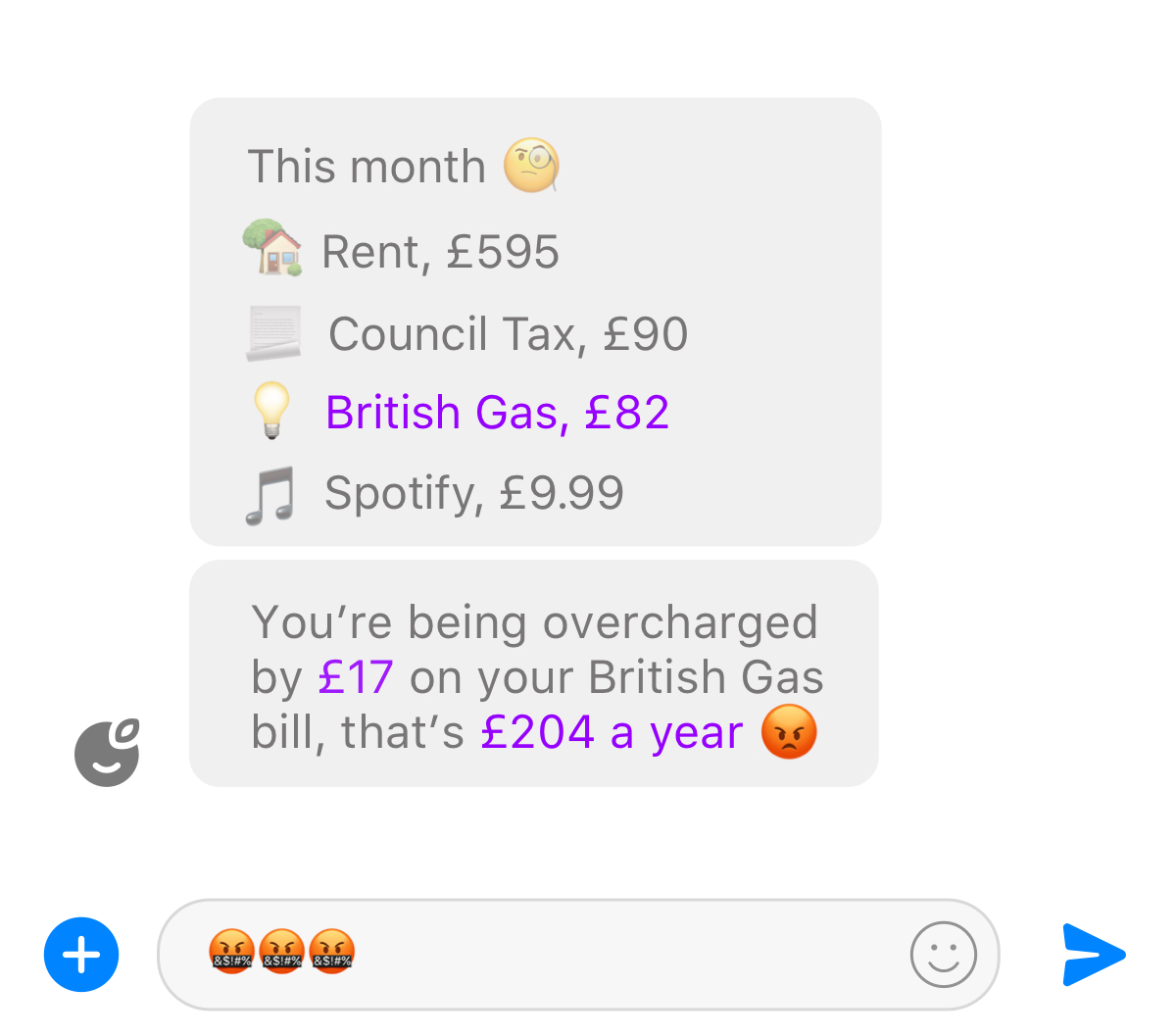 There is a problem when it comes to money
16 million people in the UK have less than £100 in savings - BBC
Billion of pounds are lost in bad deals (utilities, expensive debt, unused direct debits) - This Is Money
99% of UK savings accounts earns less than inflation, so losing value - FT
So we said 'f*ck that' and made Plum
Plum is an intelligent assistant that helps you grow your money and has your back when it comes to getting the best deal for the things you need.
After being around for just over 2 years, with already over 500,000 users in the UK, people are on average £1,903 better off in their first year using Plum.

Here's how it works:
1) You link Plum to your bank account so it can analyse your spending.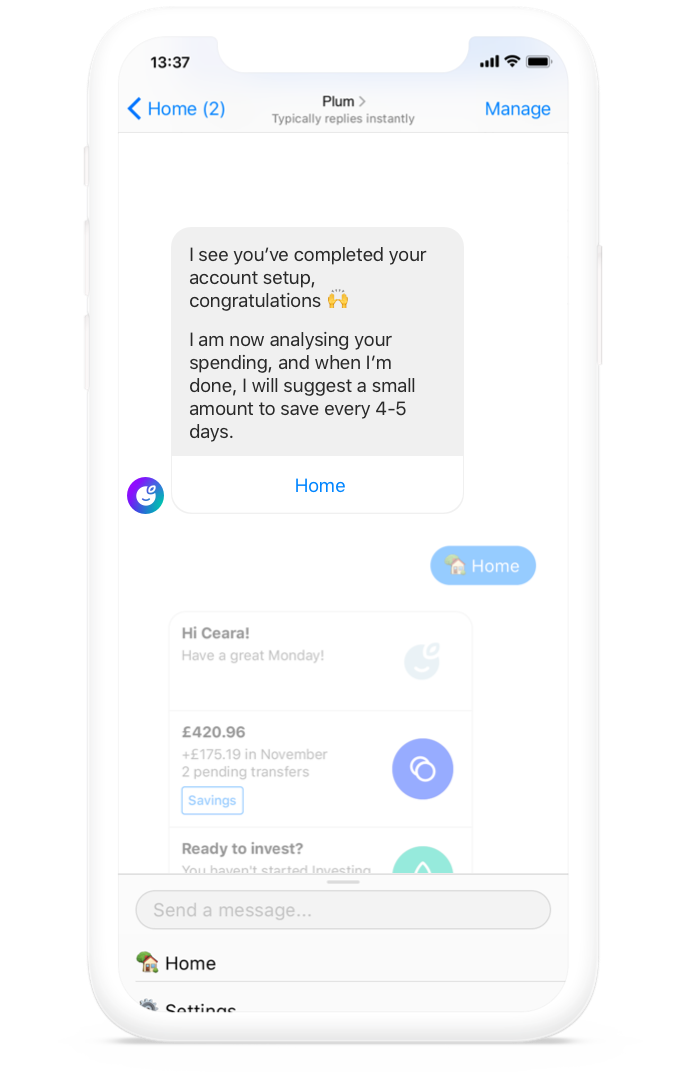 2) It cleverly helps spot unused or forgotten expenses & any unnecessary punitive fees. Saving an average of £480 a year.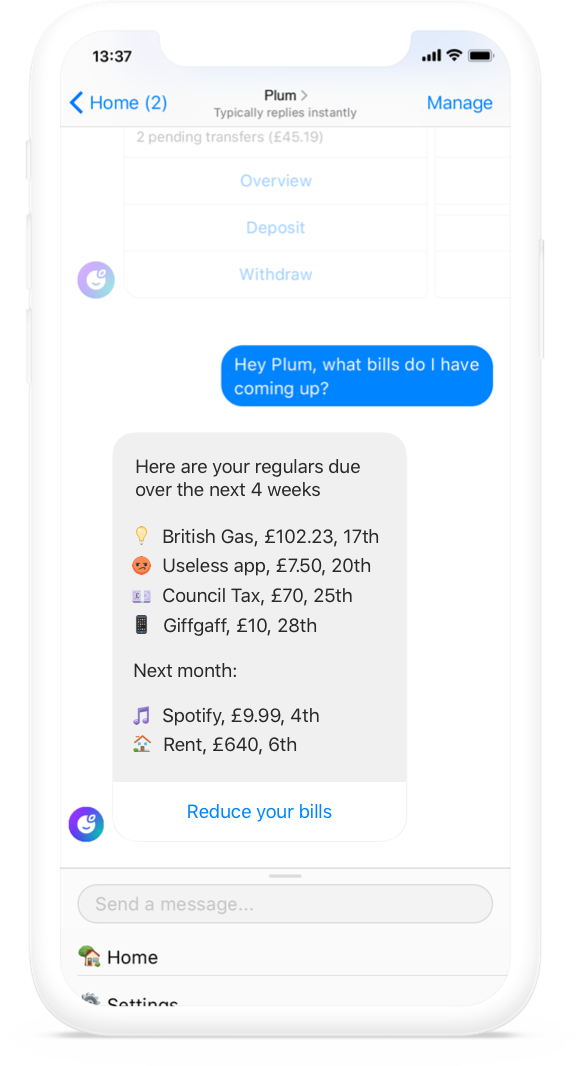 3) It also looks after your bills when being overcharged on prices hike up, outdated deals or if better alternatives are available elsewhere, and make you switch in 2 minutes. Saving an average of £102 a year.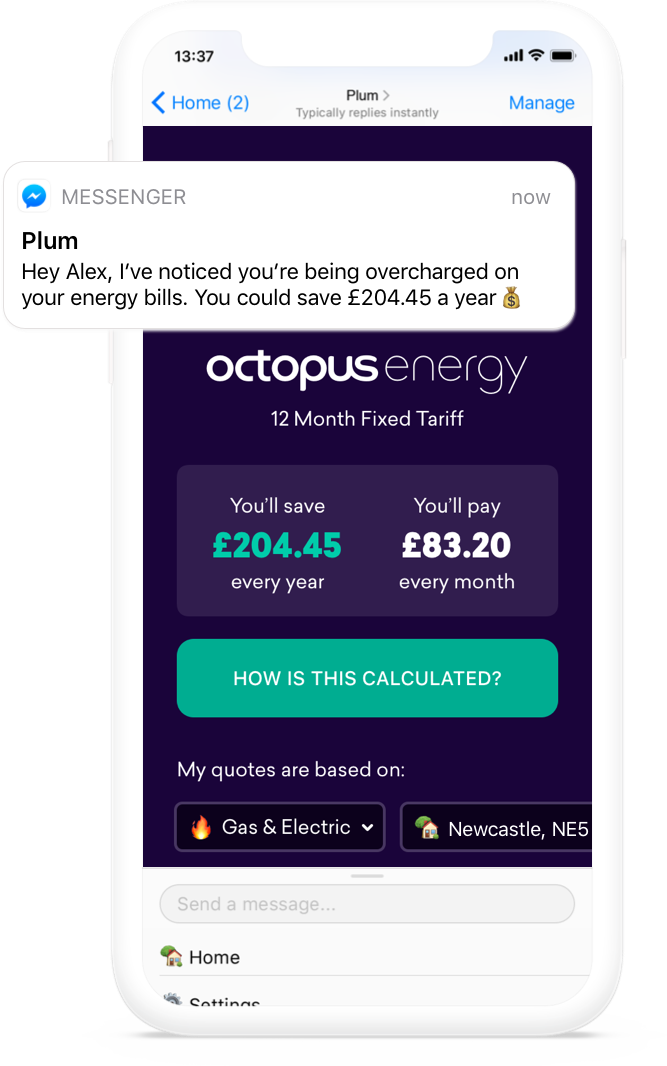 4) It puts more money aside automatically for you in the background based on your spending patterns and income, without having to change your lifestyle. Saving on average an extra £1,233 a year.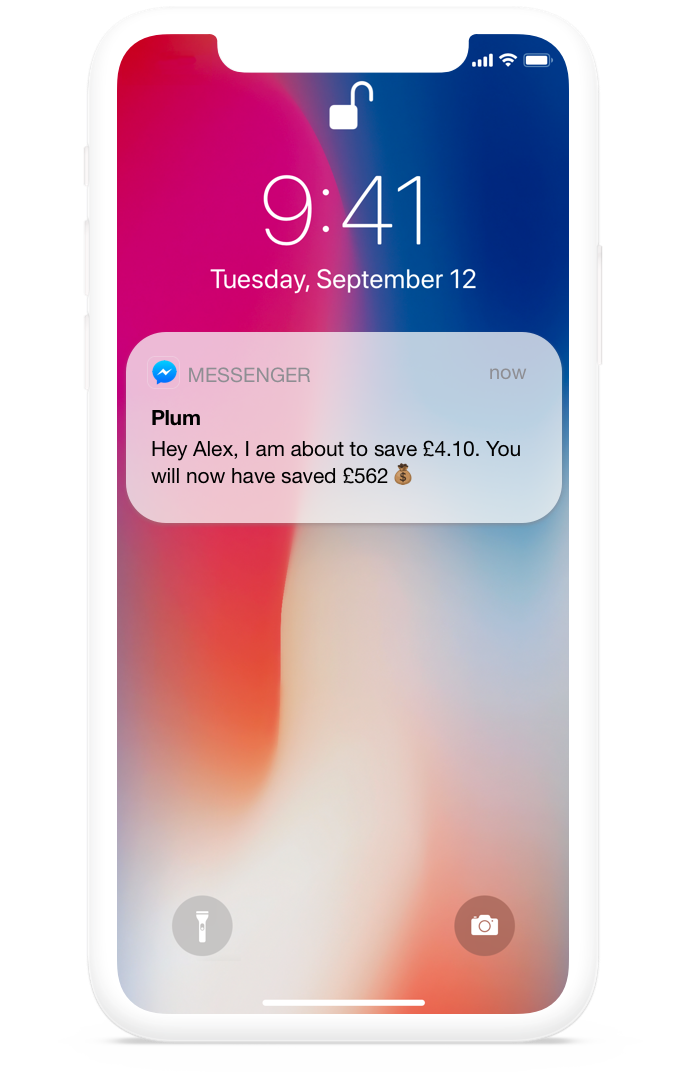 5) It gives access to diversified funds, so you can make companies like Google or Apple makes your money work for you. Funds tend to earn more returns than average UK savings account with, for example, the Balanced fund which had a 7.2% annual return in the last 5 years. Adding on average £88 profit from investing.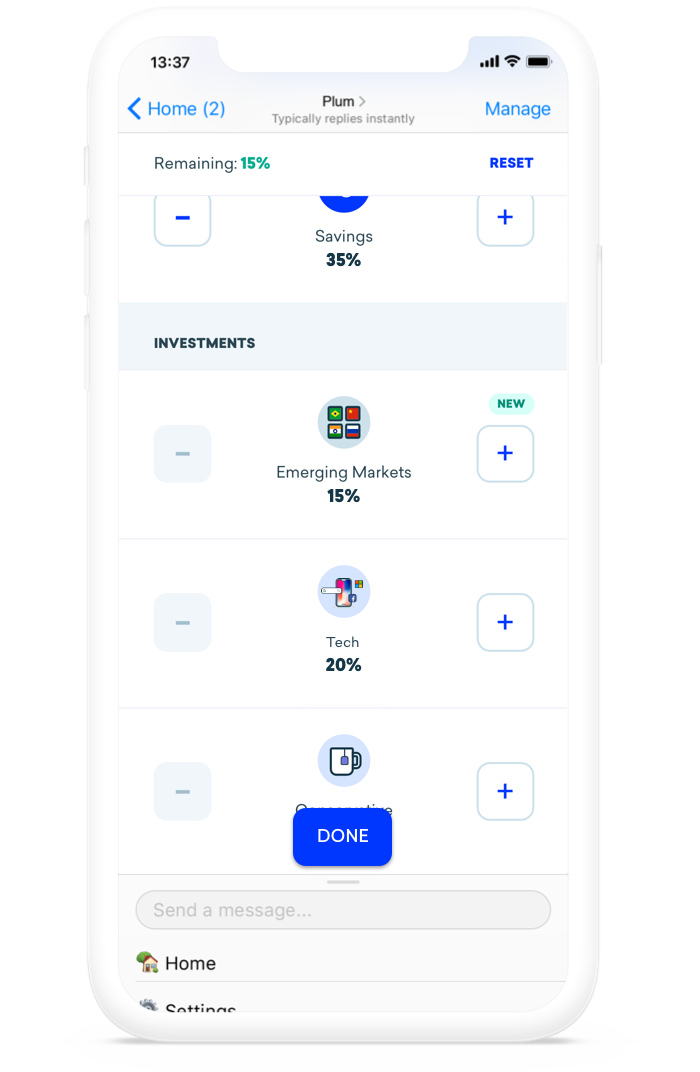 Giving a total of £1,903!
Just so there are no surprises, the investment feature is optional and is the only one which charges a fee (of £1 a month), so we can keep our lights on. Everything else is completely free to use!
Try it now here.
---