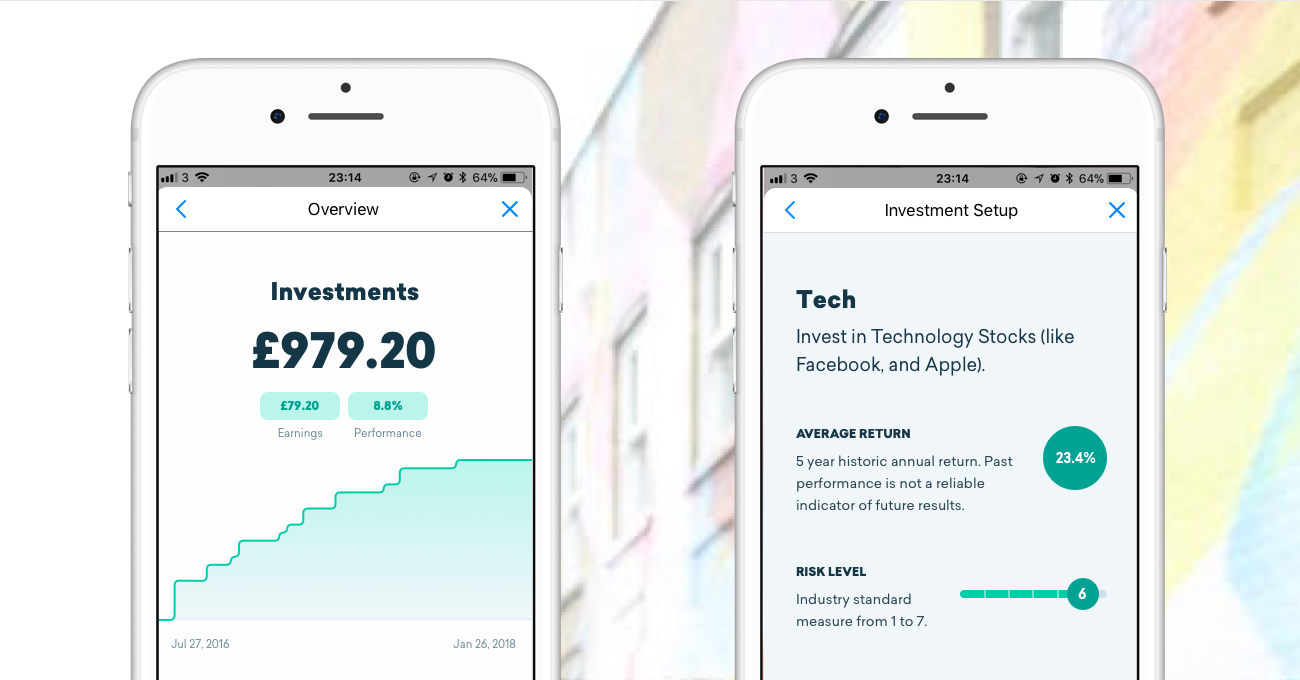 Plum is a finance savvy chatbot that uses AI to help you manage your money and be better off. In 'Investment Academy', find everything you need to know if you want to start investing with Plum. You can also join our Facebook group of people investing with Plum for more tips and advice from real users.
---
CEO and Co-founder, Victor, talks about investing, why it's an important part of Plum and his own investing story.
Today is an exciting day in the history of Plum. We are announcing the pre-launch of Plum Investments: a new part of Plum which can allow you to invest in 6 funds (in addition to RateSetter), for a Plum fee of £1 a month. It is an important step in our mission to make you better off through savings, insights and investing.
Just type 'investments' into Plum to get started.
This is why we started
The reason Alex and I started building Plum was because we knew that we should be putting money aside and investing but, like so many, we never got around to it. Of course, you can't start investing without savings to invest. So the first step in our journey was to make saving easier for everyone.
A year later, we have helped over 130,000 people in the UK boost their savings. As of today, we can also help them invest this money.
My investing story
When I got my first job, in 2008, my dad told me I should start investing what I had saved to make my money grow.. "That makes sense. I'll do that," I thought to myself. But of course, I never did. Sound familiar?
Let's see what would have happened if I took my dad's advice and started saving and investing when I first got a job in 2008. I could have put £1,000 aside each year in put it in a the Nasdaq (a proxy for the tech sector) or the S&P (the biggest 500 companies in the USA).
Using this strategy since 2008, I would have saved (and then invested) £11,000. Over 11 years of investing and saving those £11,000 would have been worth £19,980 if I had invested it in the S&P. That is nearly double the amount I put in. It would have grown to £26,062, more than double what I put in, on the Nasdaq. Not too shabby.

In the long-run, there is a pretty clear value to investing. That first £1,000 is now worth £1,860 on the S&P and I could have potentially made £8,980 or £15,062 in returns.
So, as always, my dad was right. This is a little tribute to him 🙇
However there are risks, especially in the short run. In 2008 the world economy crashed, so in 2009, my £1,000 would have been worth £600. However even with the crash, over time my £1,000 would have almost tripled to be worth £2,800. While there are short term risks, if you stick it out for the long run, it's accepted wisdom that the market goes up. We don't give financial advice, we just give you the tools to take action. You need to figure out whether a particular investment is right for you, keep in mind that past performance isn't an indication of future performance.
Why didn't I listen to my dad?
The market goes up is because the world grows. If you invest, as the world grows, your money grows with it. Even though I knew this, and despite my dads advice, I didn't do it. I felt there were too many hurdles to start investing, so it didn't happen and I lost out on the returns.
Enter Plum.
We started Plum to solve this problem and make investing accessible to everyone. We started with step 1 - having savings to invest by helping people put money aside. Now we are ready for step two - investing.
Of course we didn't want to do it like everyone else. Plum takes you through the basics, so even beginners can get started. You also can start investing with just £1, we want this to be for everyone not just those with thousands to spare. We also believe people should have control about where there money is invested and be able to support industries they care about.
That's why we have themed funds as well as diversified funds. Currently there are 3 themes: Tech, Ethical, Emerging Markets. We will be adding more based on what you would like to see next soon.
The world is growing. Start growing with it.
Victor and the Plum team.
All of this will be explained in the product, and in content we'll share later on, but it's important to realize that as with all investing your capital is at risk. Past performance is not a reliable indicator of future results.